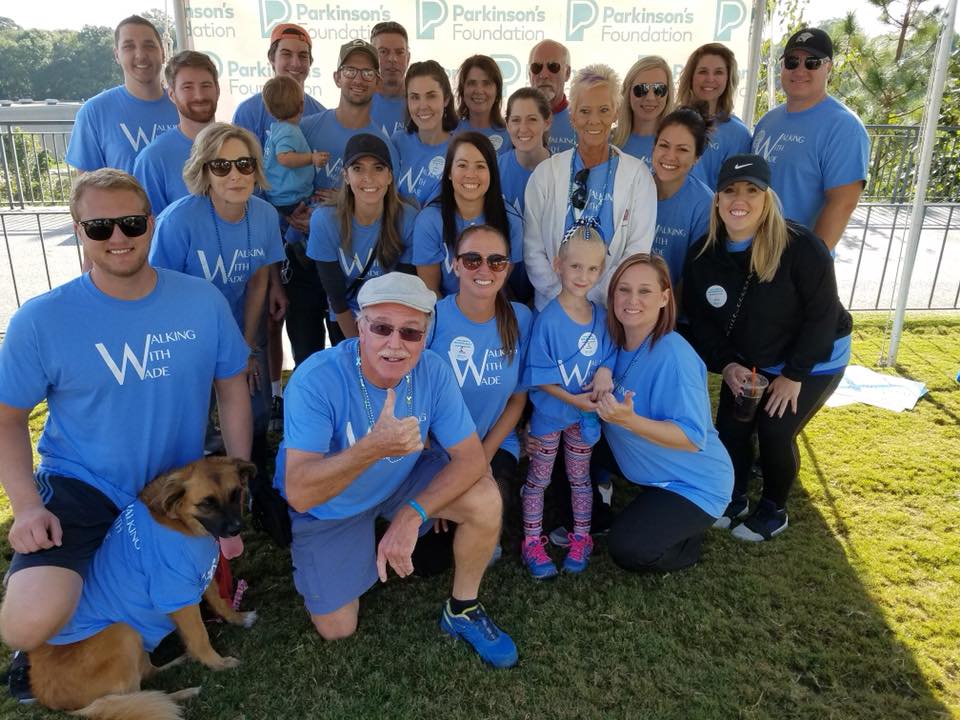 Team Captain
I earned a Moving Day T-shirt!
Event:
Welcome to our "Walking with Wade" Moving Day® Team Page!
In the United States, 50,000-60,000 new cases of Parkinson's disease (PD) are diagnosed each year, adding to the one million people who currently have PD.
Wade was diagnosed over 10 years ago. His attitude is phenomenal. But he's progressing and the struggle is real.
Wade and his family and friends are walking in the Atlanta chapter's Parkinson's Foundation Moving Day® walk on Sat, 10/27. We're walking to illustrate the importance of exercising with the disease, to highlight how critical it is to keep moving forward, and to support the vital work of the Parkinson's Foundation. Come join us!
Join us by simply coming out to walk, or by becoming a fundraising team member, or by making a donation to our team, or by lifting in prayer to Christ everyone battling this disease.
– To join us by becoming a member of our team please select the 'Join The Team' button at the top or bottom of the page. From there you can choose to simply walk with us or to also become a fundraiser.
– To join us by making a donation to our team, just visit any team members personal page. You can do that by selecting from the 'Team Members' list below.
– To join us by prayer, simply fold those hands, drop those knees and talk to The Man upstairs!
Thank you for your consideration, your friendship, and your love!
– From Team "Walking with Wade"