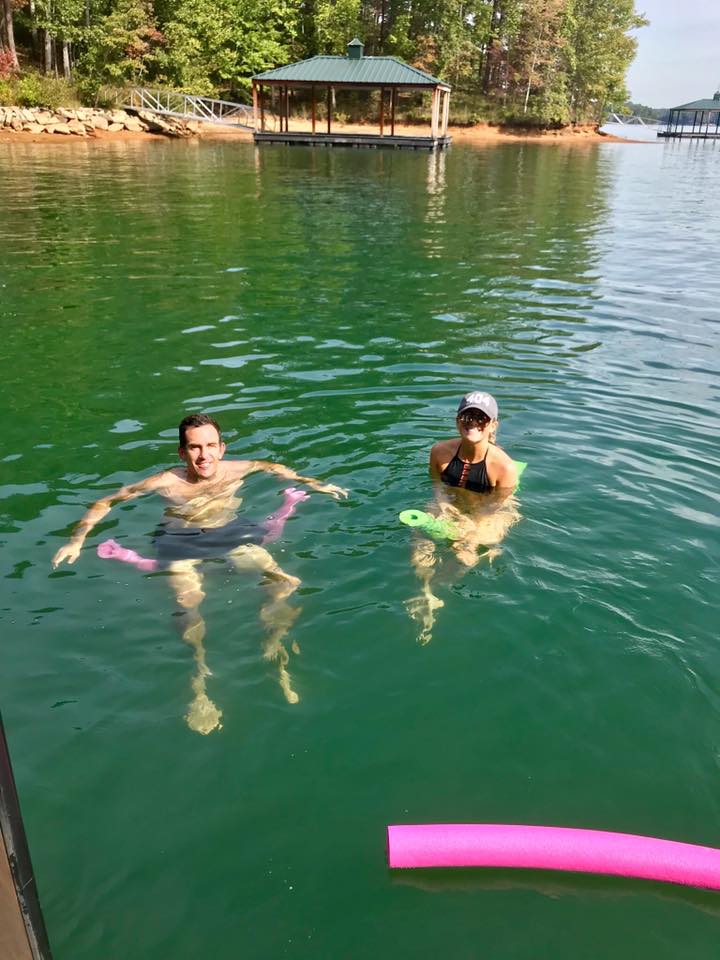 Team Captain
I earned a Moving Day T-shirt!
$500 Level Fundraiser
Event:
Mark's Landsharks
Those who are close to me know how much my dad (who is "technically" my stepdad) means to me… He is undoubtedly brilliant and successful–but more importantly, he is kind and silly and patient and loving and generous. He's loved me as his own since the day he met me 24 years ago. It's difficult to put into words how grateful I am to have him as my father figure and role model.
In February 2017, Mark was diagnosed with Parkinson's Disease. The news was devastating… But he was–and continues to be–a fountain of hope and positivity. He has no interest in being a victim, and instead funnels his energy into bettering himself and working towards a cure! He is an inspiration to me, and he is the reason why I am walking to find a cure for Parkinson's Disease.
If you are able, please consider joining me on Saturday, October 27th in Piedmont Park! If you can't make it, please consider donating or just helping to spread awareness about PD.
Thank you in advance–your support means the world to me and my family!