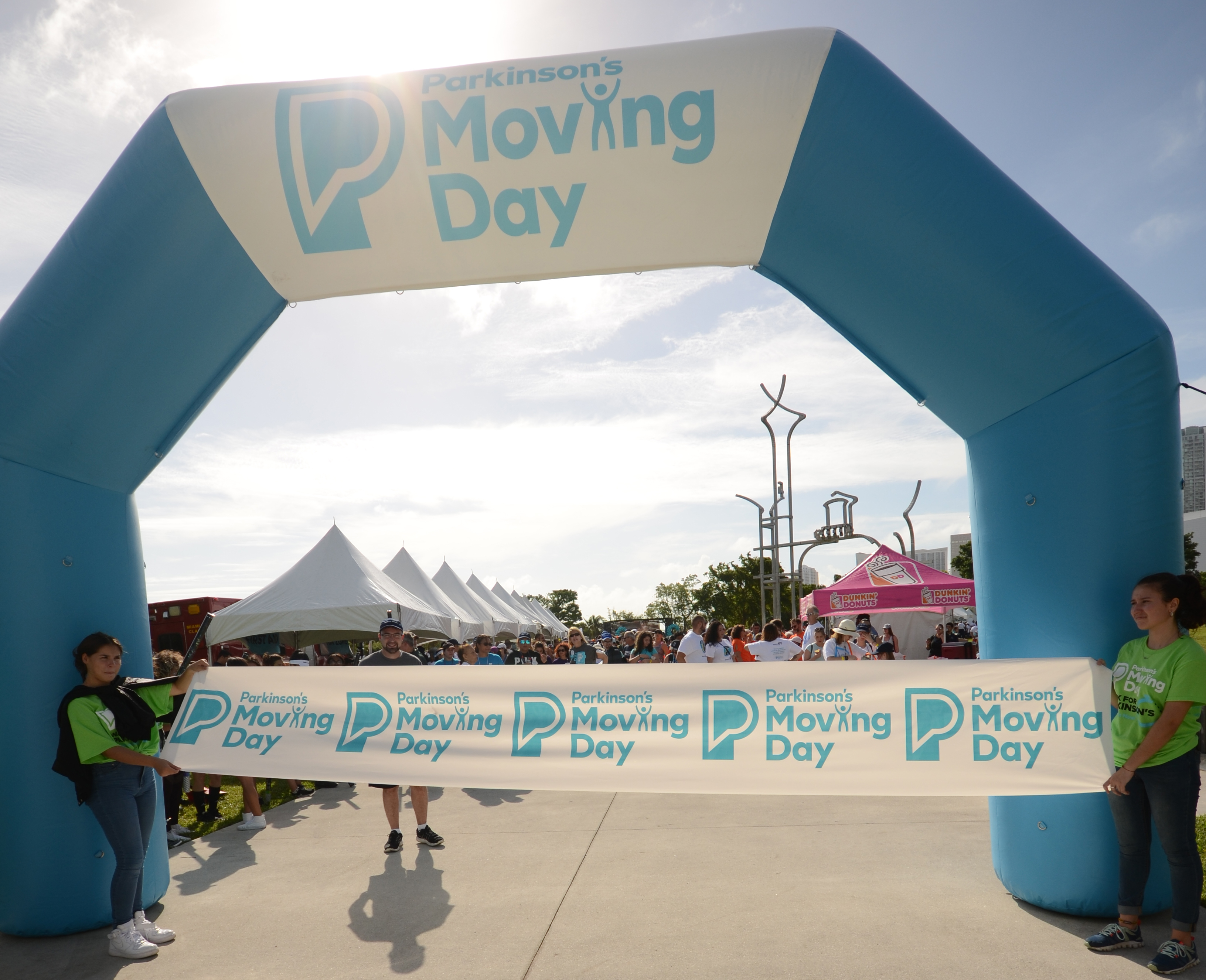 $50,000 Team Champion Level
Event:
Hi Friends:
For the 6th consecutive year, Sully, Grace, Gwen & Laddie, Gordon & Brittany and I are supporting the Parkinson's Foundation Moving Day Walk in Atlanta at Piedmont Park on October 27st. This will be a fun-filled, family-friendly event to raise awareness and critical financial support for Parkinson's disease. Improving the quality of life for those afflicted with Parkinson's holds special significance to my family. We watched my Dad, Hank McCamish, battle this debilitating disease for 10 years. While we were truly inspired by his fight, we wished that the medical community had been better equipped to enhance his quality of life. That's where you can help. Please partner with us and support the Parkinson's Foundation as we raise money and awareness to fight this awful neurodegenerative disease.
Why Get Involved
With more than 80 cents from every dollar collected going to our mission, the Parkinson's Foundation (PF) continues to bring help and hope to the estimated one million people in the United States, four to six million worldwide, living with Parkinson's disease. PF is the only Parkinson's organization with a singular focus on improving the quality of care in Parkinson's disease. While the total economic burden of this disease in the United States tops $20 billion annually, the federal government is spending less than 1% ($177 million) of this amount to fight it. Parkinson's is a big, national health issue which could really benefit from the targeted research that PF supports through its global network of 45 Centers of Excellence (including Emory University and the Medical College of Georgia) and other support groups. Since 1982, PF has funded more than $200 million in care, research and support services.
Thank you very much for considering partnering with us as we raise money for the vital work of the Parkinson's Foundation and in honor of Hank McCamish.
Cordially yours,
Sully, Grace, Gwen & Laddie, Gordon & Brittany, and Gordon
Team Members
Please select a team member below to make a donation to this team. If you would like to make a general donation to the team, contact us.
Honor Roll
The McCamish Charitable Giving Acct.
The Beckham Family Charitable Fund
The Avery Family Charitable Fund
Norman Radow & The RADCO Companies
G and B Charitable Giving Fund
A. Montag & Associates, Inc.
Eric & Sharon Westerfield
Kathy & Charlie Breithaupt