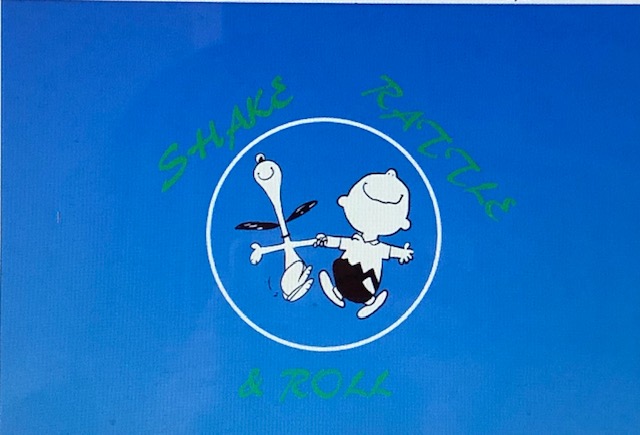 .
Welcome to our Moving Day® Team Page!
My dad, Bo Stepp, was diagnosed with Parkinson's Disease in 2014. It took him a while to figure out that he had Parkinson's. The doctor kept telling him no it was not Parkinson's and had him taking medicine that we would soon find out was not the right medication to help him. After realizing the medicine that he was on was not working, he found a new doctor and that doctor looked at him and said, "You have Parkinson's Disease." That was very hard to hear. The crazy, but good thing for me, my brother and my kids, is we found out that the way he got Parkinson's Disease was not hereditary and it was from him hitting his head years ago. After my dad found out exactly what he has, they were finally able to start him on the correct medication that he needs. It's a long process with trying to find out the right medication or treatment is or will be for my dad, but we are hopeful and trust the doctors will make the right decision. It has been a very hard adjustment not only for my dad, but for my mom, brother and myself. But my dad is a very STRONG man and will not stop fighting!!!! He continues to do everything he did before but sometimes it might not be as easy as it was before and that is something that he has had to get use to and adjust. He has to take this disease day by day!
In the United States, 50,000-60,000 new cases of Parkinson's disease (PD) are diagnosed each year, adding to the one million people who currently have PD.
Join our team for the local Parkinson's Foundation Moving Day walk, the first nationwide grassroots campaign that spotlights the disease on a national level and gives the chance to raise awareness and funds in our own community. Your support will help us continue improving the quality of care for those living with Parkinson's disease.
– To become a member of our team please select the 'Join The Team' button at the top or bottom of the page.
– To donate or visit a team members personal page please select from the 'Team Members' list at the bottom of the page.
We hope you will join us for this walk to support my dad, Bo Stepp, and all of the other people out there that is fighting this disease!!!
Thank you for supporting us and the vital work of the Parkinson's Foundation.
Team Members
Please select a team member below to make a donation to this team. If you would like to make a general donation to the team, contact us.