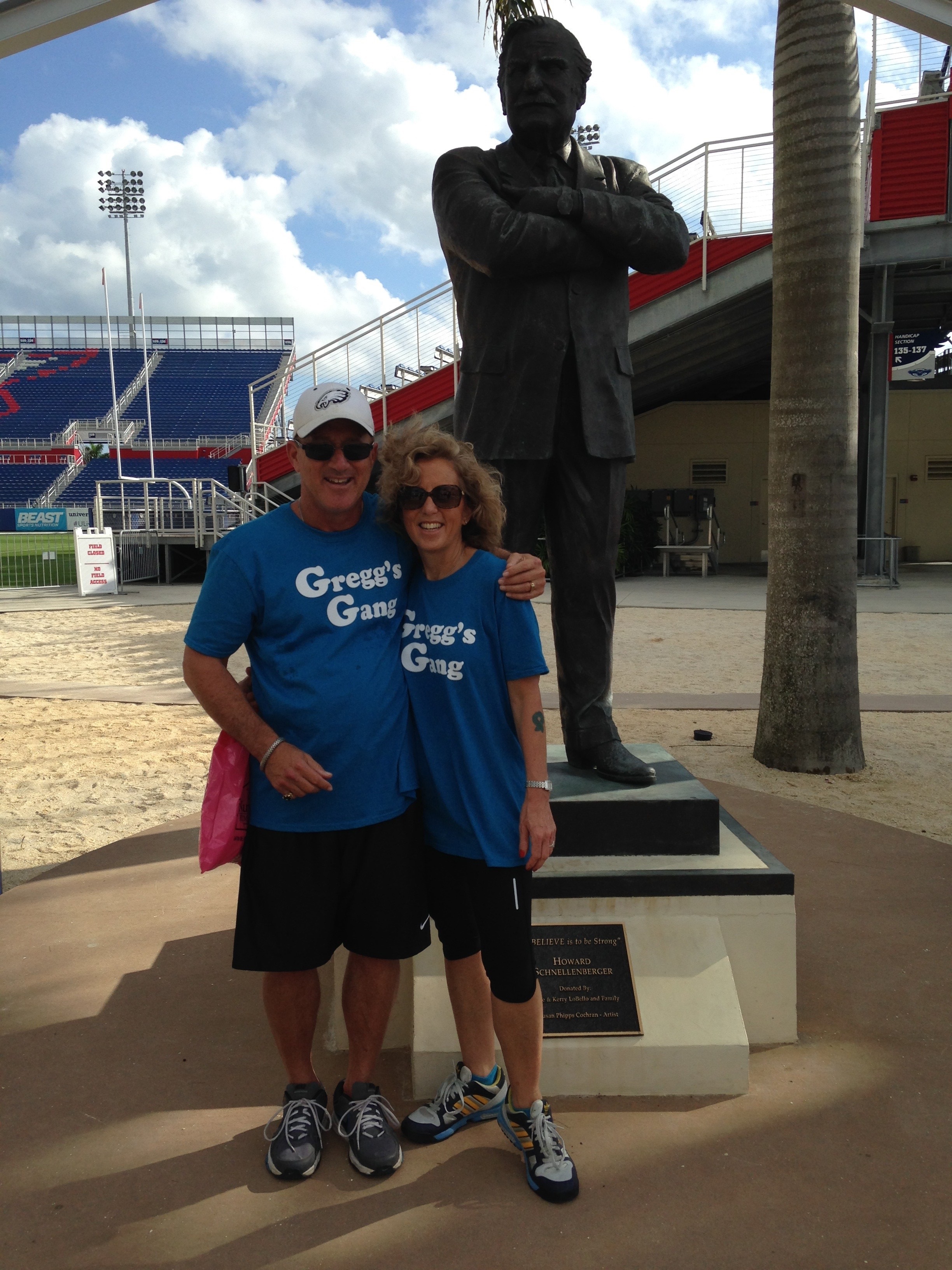 Team Captain
I made a personal donation!
I earned a Moving Day® T-shirt!
$1,000 Level Fundraiser
Event:
My Dear Family and Friends,
I and all the members of our team will be participating in Moving Day® Boca Raton, benefiting the National Parkinson Foundation South Palm Beach County Chapter, on Sunday, November 5, 2017 at FAU Stadium.
We will be walking on Moving Day in honor of Gregg and all of those who are stricken with Parkinson's Disease. We will be walking to raise awareness and donations that will go towards funding the National Parkinson Foundation of South Palm Beach County.
This is the 5th year that we will be walking and Gregg and I are excited to be kicking off our team's efforts to raise donations for this extremely important cause.
This has been a challenging year for Gregg but he has couragously faced the difficult days with perserverence and dignity, as well as humor and I as his wife and best friend couldn't be prouder of him.
The event will be a fun-filled, family-friendly event for all ages and abilities. We will be able to enjoy a variety of movement activities yoga, dance, Pilates, Tai Chi, boxing, stretching and much more and celebrate the importance of movement in our lives.
Please consider being a part of our team and then you can begin actively seeking out donations from your friends, family and coworkers as you walk with us, Gregg's Gang, on Moving Day. If you are unable to join our team on Sunday, November 5th please consider sponsoring me as I walk for Gregg's Gang..
To become a member of our team, please select the Join Team link
To donate or visit a team members personal page please click on their name under the Team Roster
Thank you for helping me reach my fundraising goal by supporting the vital work of the National Parkinson Foundation.
With love and true appreciation, Cindy
Honor Roll
Russell and Maria Izenman
paul and barbara silverman
Seymour and Harriet Lichtenstein
Eileen & John Lukaszewski