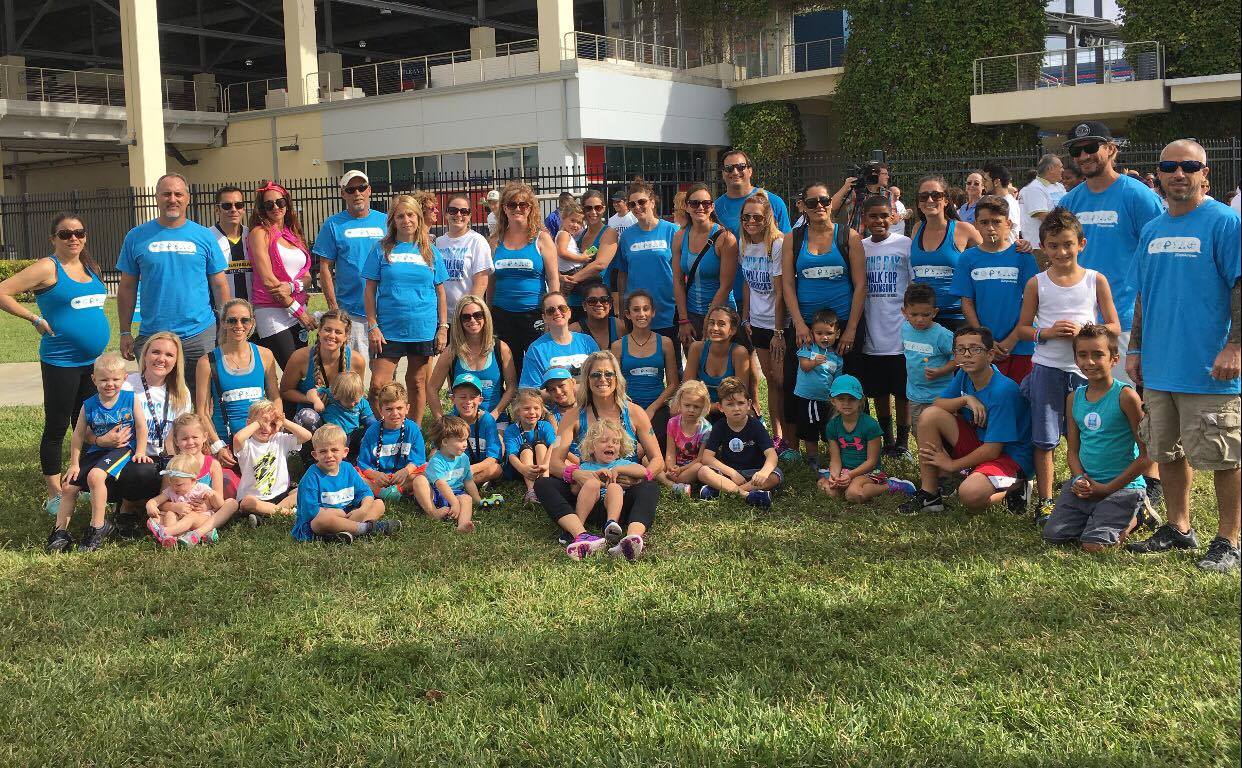 $10,000 Team Champion Level
Event:
About four years ago, I noticed numbness and tingling in my arm. I went to the doctors and he diagnosed me with sciatica. He prescribed me me a steroid, but because I was still nursing my son I refused to take it. Over the course of the next year, the sensations traveled up the left side of my body, I began losing motor skills, had a hard time typing, was in massive amounts of pain, I had intense anxiety and my body was constantly tremoring. I went back to the doctors, and the doctors response was not good. He told me something was definitely wrong. He sent me to the Cleveland Clinic to see a neurologist. After seeing three neurologists and six months of extensive testing, I was diagnosed with Parkinson's Disease at 34 years old.
I was at a loss of words. This didn't make sense to me. Right after diagnosising me, the doctor said I needed three things to survive this disease- a positive mindset, a healthy lifestyle and a support system. At that moment, I knew WHY Coaching was put into my life! It was my duty to use this obstacle as an opportunity to inspire others to never give up!
I hope that I, at least in part, can inspire YOU to never give up on your life- no matter what obstacle comes your way!
Welcome to our Moving Day® Team Page!
In the United States, 50,000-60,000 new cases of Parkinson's disease (PD) are diagnosed each year, adding to the one million people who currently have PD.
Join our team for the local Parkinson's Foundation Moving Day® walk, the first nationwide grassroots campaign that spotlights the disease on a national level and gives the chance to raise awareness and funds in our own community. Your support will help us continue improving the quality of care for those living with Parkinson's disease.
– To become a member of our team please select the 'Join The Team' button at the top or bottom of the page.
– To donate or visit a team members personal page please select from the 'Team Members' list at the bottom of the page.
Thank you for supporting us and the vital work of the Parkinson's Foundation.
Team Members
Please select a team member below to make a donation to this team. If you would like to make a general donation to the team, contact us.
Honor Roll
Tracy Haynes-Kenneth Kisieleski