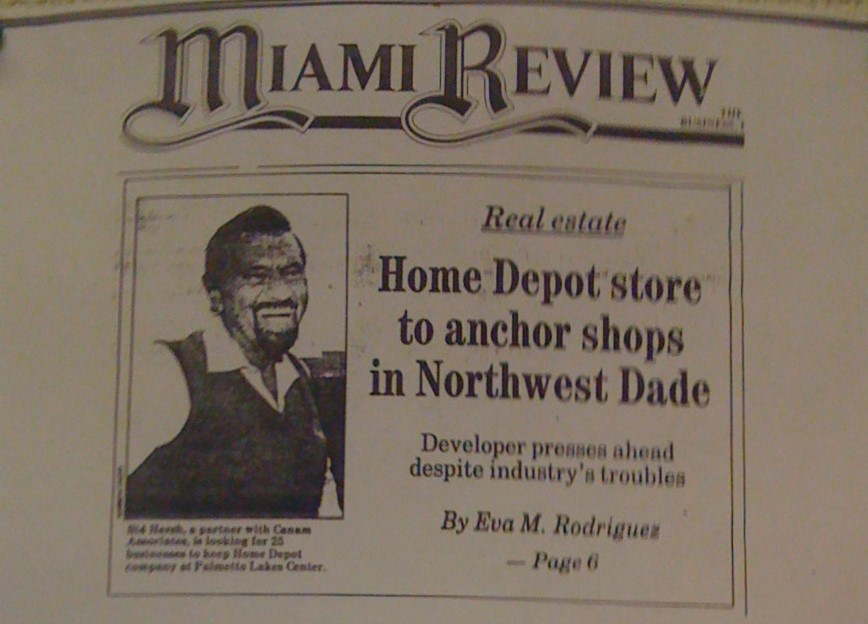 Team Jason is in honor of Sid Hersh
He was not only my Grandfather; He was my Godfather, Friend, and Mentor.
The importance of Family, Honor, Respect, and Tenacity are just a few of the traits he passed on to me.
Our team photo is a perfect example of what kind of man he was.
South Florida construction was on a down swing in the 1990's however he saw the need for a shopping center
off the Palmetto Expressway and 57th Ave. in Hialeah, FL.
Home Depot remains in that location and has confirmed it is one of their most successful locations.
This will be the fourth Moving Day Walk we are honoring him.
The amount of energy, enthusiasm, vision, and perseverance he had was unprecedented.
Please join our Team as we honor the man that was called " A Force Of Nature"
Team Members
Please select a team member below to make a donation to this team. If you would like to make a general donation to the team, contact us.