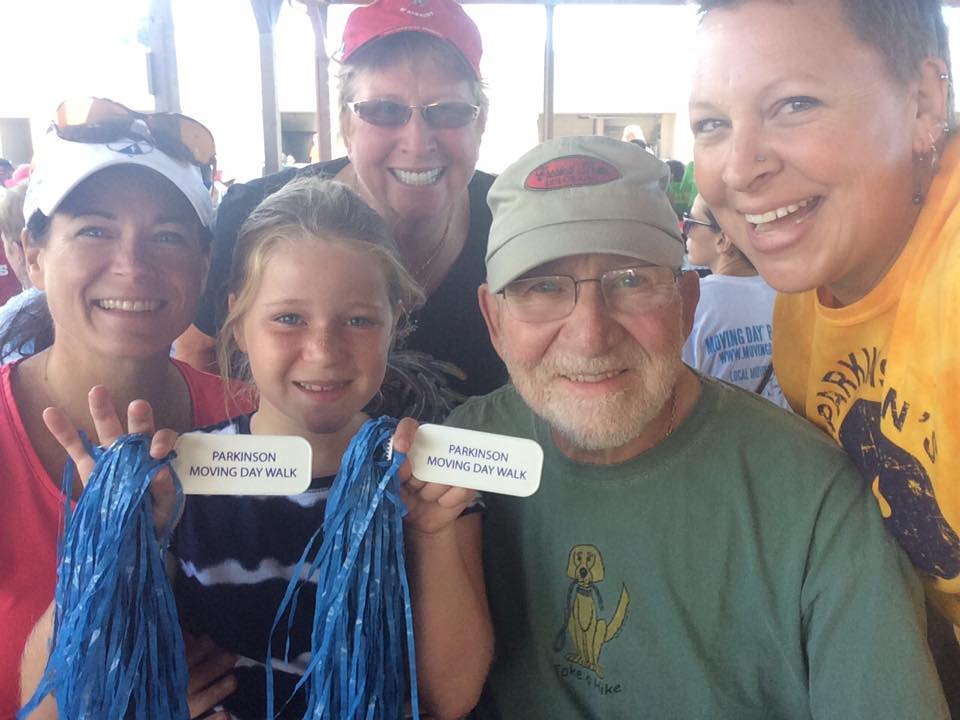 I am participating in Moving Day® Buffalo, benefiting the Parkinson's Foundation Western New York Chapter, on Sunday, September 10, 2017 at Coca-Cola Field.
Come take a walk with me! It's been three years since Dad was officially diagnosed- but through learning about Parkinson's we have found out he's had it much longer. He is doing magnificently-going to a trainer a couple days a week, taking boxing classes( I don't sass him!) and getting some rounds of golf in with friends. It's great to see! More work needs to be done as we don't know how/why certain people get it, and why it effects everyone so differently. Please consider walking with me that Sunday morning, or if you can donate towards the event, anything will help.
The event will be a fun-filled, family-friendly event for all ages and abilities. We will be able to enjoy a variety of movement activities yoga, dance, Pilates, Tai Chi, boxing, stretching and much more and celebrate the importance of movement in our lives.
Please consider being a part of my team or sponsoring me, and I encourage you to get your friends, family and coworkers involved.
Thank you for helping me reach my fundraising goal to support the vital work of the Parkinson's Foundation .
Why Move for Moving Day®?
Did you know that someone is diagnosed with Parkinson's disease every 9 minutes in the United States? No one should have to face Parkinson's alone. That is why the Parkinson's Foundation provides a community of support to give people the resources and help they need to live well with Parkinson's.
Support our mission to help every person diagnosed with Parkinson's live their best possible life now. Your gift will help us fund better research, better treatment and better lives.