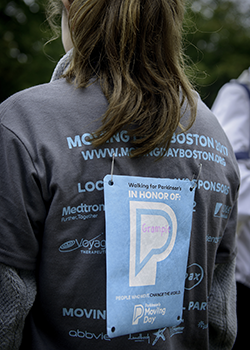 Team Captain
I made a personal donation!
I earned a Moving Day T-shirt!
$5,000 Level Fundraiser
Event:
Hello All,
Thanks for participating in last years walk and raising significant amount of money. This walk is dedicated all of us whocan walk so that we may help and provide services who need help. We have had many members in our families that have been affected and put yeomans effort to overcome the difficulties.
Please donate what you can. Nothing is too little.
Vilasini
Honor Roll
Vilasini Madhukar ShanbhagParkinson
Company United Insurance Agency
Dan LaRussa & Kevin Mason
The kevin and Joanna Shenoy family