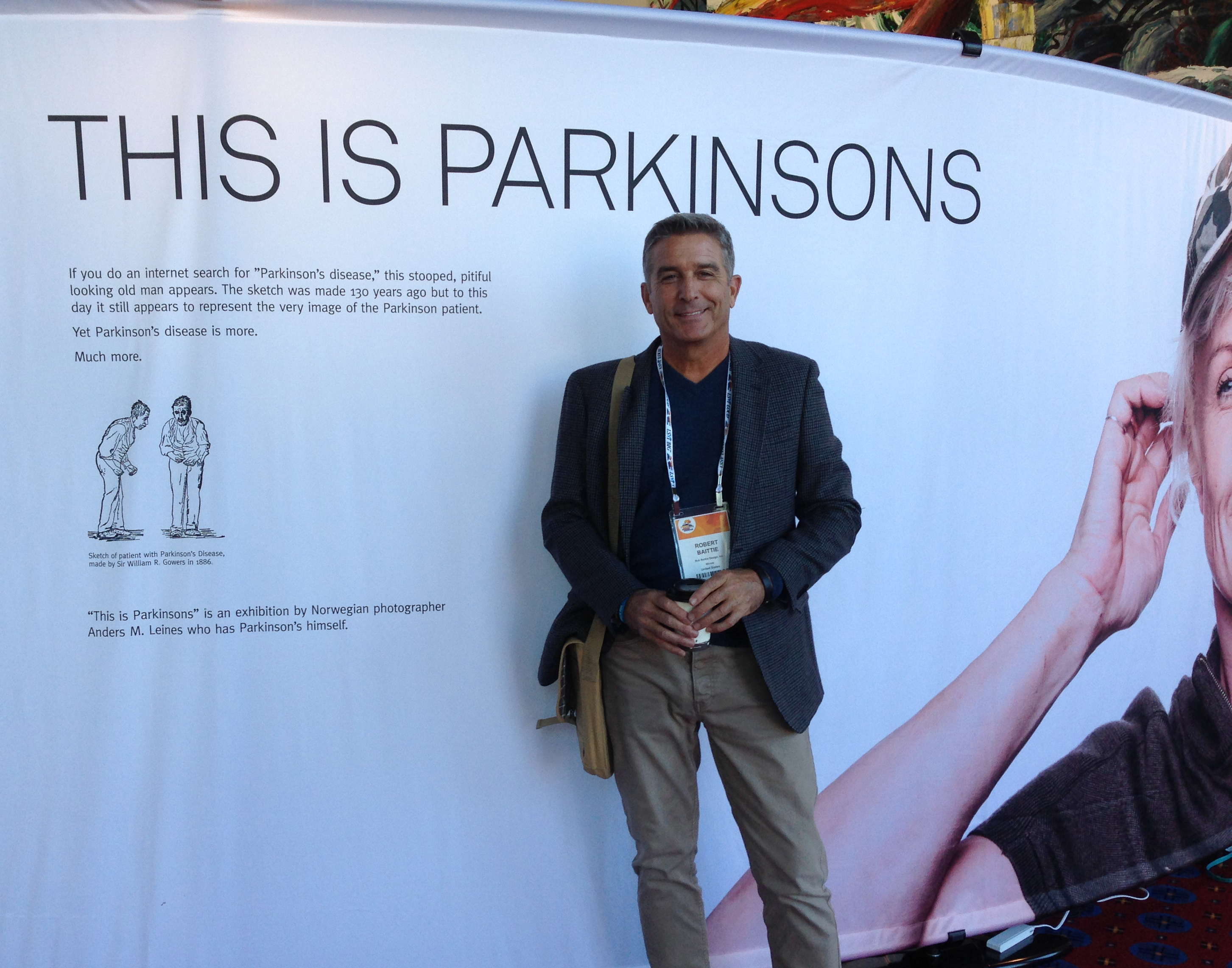 Team Captain
I earned a Moving Day® T-shirt!
$2,500 Level Fundraiser
Event:
Dear Friends and Family, This past July 12th I reached my 5-year anniversary with Parkinson's Disease. It has been a most interesting relationship. Looking up what the gift is for a 5-year wedding anniversary, I learned that the appropriate gift is WOOD! But seeing as I have plenty of garden mulch already, I'm choosing to ask for a derivative of wood, and that is paper. As in paper money. It's unfortunately that time of the year again, when I reach out to all that I know and hold dear, to ask for your support through the form of contributions, to help in the continuing fight against Parkinson's Disease. I say "unfortunately†because unfortunately Parkinson's is still with us⦠and still with me. While I haven't been the same vocal presence as I once was on Facebook with regular postings, that doesn't mean my efforts to get out a message have been diminished. Since the 2016 Moving Day walk which marked our 4th year of participation, and a raising of over $60,000 in funds for research and care, I still haven't rest in my efforts to spread the positive word about life and what can be done to live with the challenges we all have to face in life. Thanks in part to the positive response to my TEDxTalk (https://www.youtube.com/watch?v=TmTMpgL1Un0) and my book Tremors in the Universe, Deb and I travelled to Portland, Oregon last summer to attend the World Parkinson's Congress as a featured author/speaker where I shared the stage with Dr. Michael Okun. The 4-day conference brought doctors, researchers, healthcare companies, pharmaceuticals, caregivers and patients from around the globe to share knowledge and experience. Additionally, I travelled to Canada where I was a guest speaker for the 2017 Spring National Conference of the Parkinson Society of Southwestern Ontario, and then back home to attend the inaugural Moving Day event for Milwaukee, Wisconsin where I was also a guest speaker. On Sunday, October 15, 2017, I am participating in Moving Day Chicago, benefiting the Parkinsons Foundation, at Lincoln Park, South Fields. The event will be a fun-filled, family-friendly event for all ages and abilities. We will be able to enjoy a variety of movement activities yoga, dance, Pilates, Tai Chi, boxing, stretching and much more and celebrate the importance of movement in our lives. I would be most grateful if you would please consider sponsoring me in my fundraising efforts once again. Thank you for helping me reach my fundraising goal to support the vital work of the Parkinsons Foundation. All the very best, Robert Baittie __________________________________________________________________________________________________________ Why Move for Moving Day? Did you know that someone is diagnosed with Parkinsons disease every 9 minutes in the United States? No one should have to face Parkinsons alone. That is why the Parkinsons Foundation provides a community of support to give people the resources and help they need to live well with Parkinsons. Support our mission to help every person diagnosed with Parkinsons live their best possible life now. Your gift will help us fund better research, better treatment and better lives.
Honor Roll
Lakeshore Psychology Group
Marketing Team - Jon, Tim & Dosa