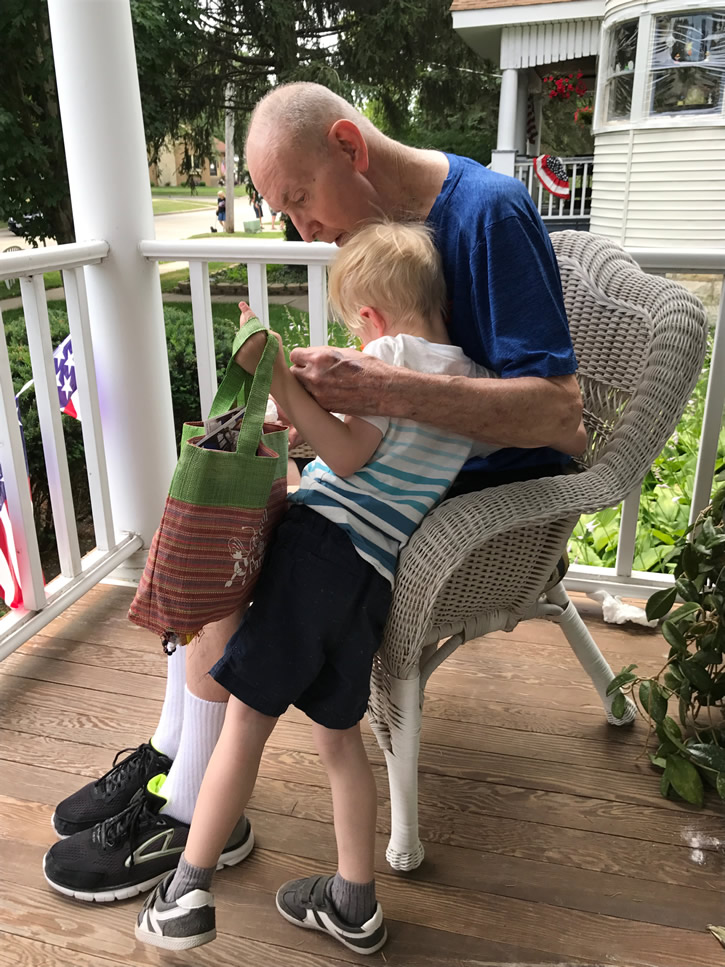 Team Captain
I earned a Moving Day® T-shirt!
$1,000 Level Fundraiser
Event:
First and foremost, I walk for my dad, but I also walk for my mom and my family because this disease affects all of us. What does Parkinson's look like in my family's life? My mom is my father's full-time care partner. She helps him with his ADLs, Activities of Daily Living…and so do my brother's, my sister, and myself, when we are home.
What does an average day look like to you? First you wake up, go to the bathroom, pour some coffee and maybe enjoy it with some breakfast, check your phone/computer, take a shower, get dressed, put on your shoes, and leave for the day. Imagine now that you need help with all. of. this. You can barely walk, your body freezes on you at will, where it makes your feet feel like magnets stuck to the floor. Your voice is so quiet, people have to ask you to speak up constantly. Most times when you stand up, you feel dizzy and feel like falling. You have to completely rely on everyone else, to have any one thing done for you. Your spouse, partner, kids take care of you, not the other way around. You are not independent. This is Parkinson's in my family's life, my dad's life.
I am participating in Moving Day® Chicago (my 4th), benefiting the National Parkinson Foundation, on Sunday, October 15, 2017, at Lincoln Park, South Fields. The money you donate goes into research, educational resources, and programs in our community. Please help me. Help me raise money to help this community. My goal is $2000 this year.
Much love and appreciation,
Jessica
Why Move for Moving Day?
Did you know that someone is diagnosed with Parkinson's disease every 9 minutes in the United States? No one should have to face Parkinson's alone. That is why the National Parkinson Foundation provides a community of support to give people the resources and help they need to live well with Parkinson's.
Support our mission to help every person diagnosed with Parkinson's live their best possible life now. Your gift will help us fund better research, better treatment and better lives.
Honor Roll
Bridgette & Andrew Croegaert