Dave, Paulette, Isla and Michael Grassel
Donate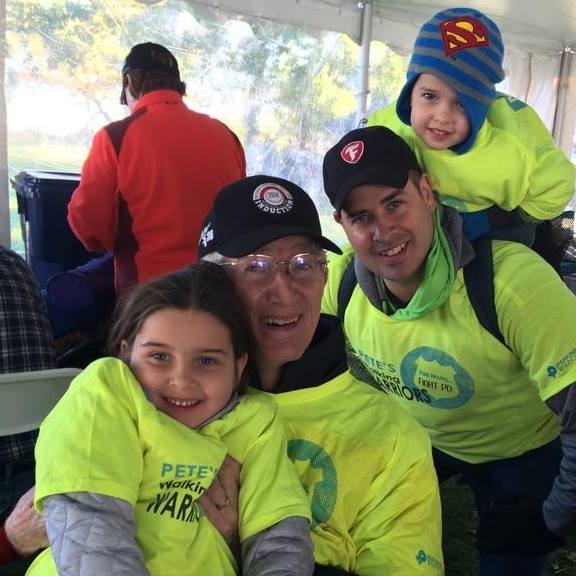 Team Captain
I made a personal donation!
I earned a Moving Day T-shirt!
$1,000 Level Fundraiser
Event:
We (Dave, Paulette, Isla and Michael) are participating in Moving Day® Chicago, benefiting the Parkinson's Foundation Chicago, on Sunday, October 14, 2018, at Lincoln Park – South Fields.
The event will be a fun-filled, family-friendly event where we celebrate movement with activities like yoga, dance, Pilates, Tai Chi, boxing, stretching and much more.
Please consider sponsoring us and helping us reach our fundraising goal to support the vital work of the Parkinson's Foundation.
Why Move for Moving Day?
This has been the kid's way to connect with Grandpa Pete. When Parkinson's symptoms worsened and it was hard for the kids to interact with Grandpa. This was our way of staying connected and helping Grandpa.
Support our mission to help every person diagnosed with Parkinson's live their best possible life now.
Honor Roll
Dave Paulette Isla and Michael
Doug & Jennifer Lauermann