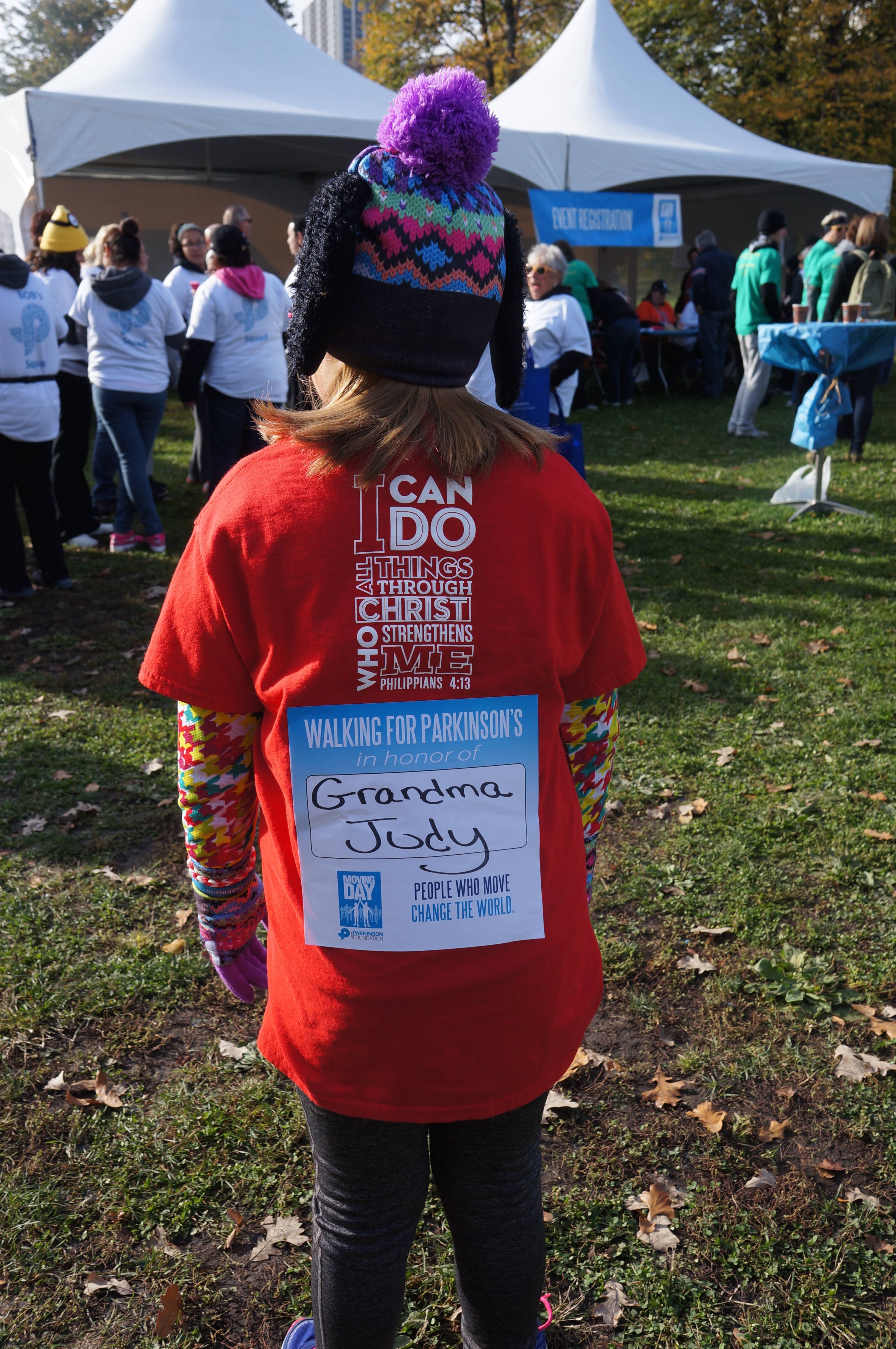 I earned a Moving Day T-shirt!
$500 Level Fundraiser
Event:
In October I will be walking again in Moving Day Chicago. I am so excited to raise awareness and money again for the Parkinson's Foundation. First I want to say how thankful I am for all the past support you have given me and my team, Judy's Groupies. We have walked in Moving Day Chicago for 4 years. It is so much fun and makes feel so good when I know that I am helping all these people.
I love hanging out with Grandma. We love to sew, play games, spend Grandpa's money 🙂 and go to Starbucks. Some things we have sewn are baskets, pillowcases, pants and stockings for Grandma & Grandpa's church. Sometimes we watch TV and play card games. We always have so much fun. I love going over there.
A few years ago Grandma had surgery to help with her Parkinson's. It has really helped. Now she is doing better, but you can tell things are getting tougher. She is a trooper and never gives up. Grandma is one of my biggest role models because she never gives up and is so brave. She always does things with us and always wants to hang out with us.
One thing that has really been good for Grandma & Grandpa is once a month they go to a Parkinson's Support Group meeting where they talk, sometimes have a guest speaker and at Christmas they have a party.
We know that one day Grandma could be all healed and that would be a miracle. We know that might not be God's plan, but we are hoping and praying that one day they will have a cure so someone else's Grandma might not have Parkinson's. One of Grandma's favorite Bible verses and the team verse is, "I can do all things through Christ who strengthens me." (Philippians 4:13). It is not only a verse to live by for someone going through something, but it is a great verse for anyone to live by.
I hope you and your family would please consider donating to the National Parkinson's Foundation. If you are not financially able to make a donation, please pray for the foundation and all the people affected by this disease.
Love, Magen