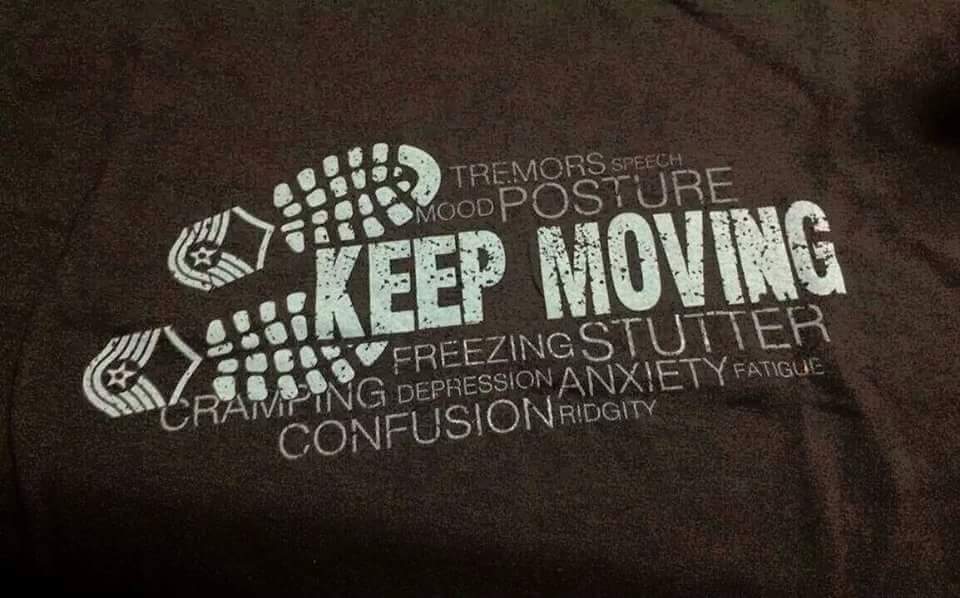 Team Captain
I earned a Moving Day T-shirt!
$500 Level Fundraiser
Event:
This October marks my 5th year since being diagnosed with PD. I'll be the first to admit, it's been quite an emotional and physical roller coaster. However, with the support of my family, namely my loving wife Jen, friends, co-workers, students, trainers, and sometimes even complete strangers I have been able to continue my fight. Although my symptoms have progressed some, I consider myself somewhat fortunate as there are others with this disease that have tougher struggles than I do. Much like me, they continue the fight with a great support system.
Well, it's that time of year again! On October 14, I will be joining thousands of others who have been affected by this disease. I know not everyone that I am fortunate to know will be able to make it to the walk but , you can help in other ways. Donate, share my post to your friends, family, and co-workers and ask them to donate. Remember, every little bit helps!
Every 9 minutes someone is diagnosed with PD. As you can see, PD doesn't take a break so neither should we. Together, we can work to find a cure for this disease.
Sincerely,
Dan
Honor Roll
Steve & Christine Castaneda