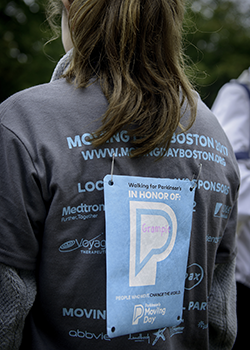 I made a personal donation!
I earned a Moving Day T-shirt!
Event:
I am, as I do every year, walking in the Parkinson's Foundation Moving Day® Chicago this Sunday, October 14, 2018, at Lincoln Park – South Fields.
I am on the JEN's Angels Team and I walk in memory of Shyla's dad, Tom James, and in honor of her sister, Jen, who has P.D.
Please consider sponsoring me with a SMALL donation , and I encourage you to get your friends, family and coworkers involved.
Thanks for helping me beat Parkinson's Disease.
Sh______