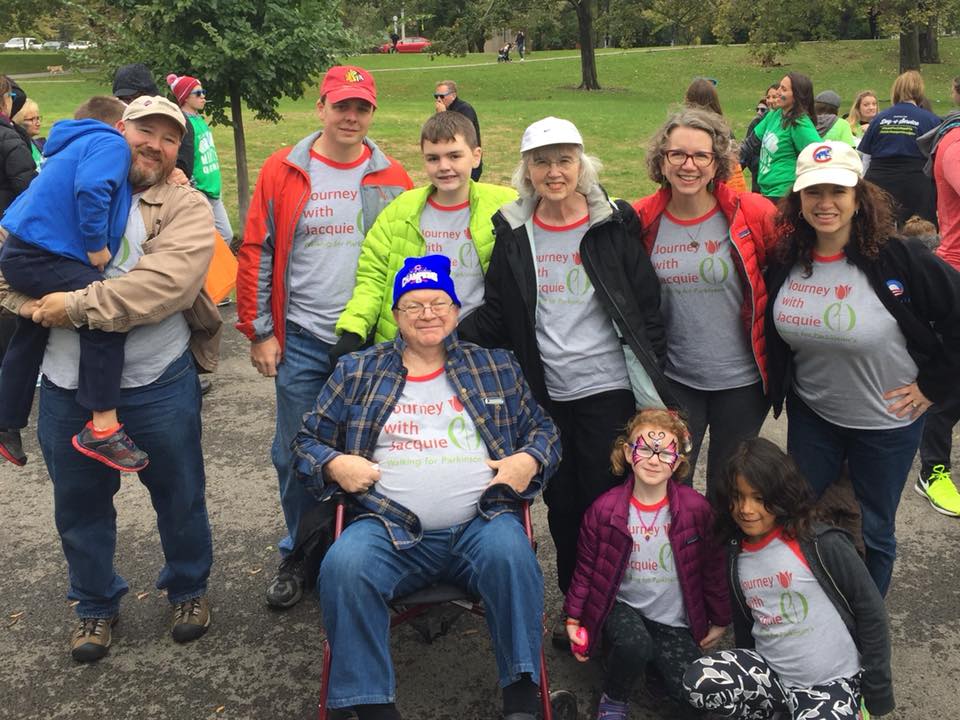 $1,000 Team Champion Level
Event:
Welcome to our Journey with Jacquie Moving Day® Team Page!
Our wife, mom, grandma, friend, and all around awesome woman, Jacquie was diagnosed with Parkinson's disease in 2016.
Jacquie's father Jack Beisler also had Parkinson's, as does our cousin Kathy Maurer's husband Kent. We found out about this event through Kathy, who does the Ohio version of the walk in honor of Kent. Jacquie also has local Chicago area friends that she met through having Parkinson's who participate.
We are excited to do this walk again in honor of Jacquie and Kent, in memory of Jack, and to beat Parkinson's for all those battling it now, those who have died, and those who may be faced with it in the future. We participated for the first time last year.
In the United States, 50,000-60,000 new cases of Parkinson's disease (PD) are diagnosed each year, adding to the one million people who currently have PD.
Join our team for the local National Parkinson Foundation (NPF) Moving Day® walk in Chicago on Sunday, October 14th at 9:00 a.m. (registration) in Lincoln Park — South Fields. The walk begins at 10:30 a.m., however due to traffic and crowds, we recommend getting there closer to 9:00 a.m. There are also activities and presentations before the walk begins.
NPF's Moving Day walk is the first nationwide grassroots campaign that spotlights the disease on a national level and gives the chance to raise awareness and funds in our own community. Your support will help NPF continue improving the quality of care for those living with Parkinson's disease.
To become a member of our team please select the Join Team link. We'd love for you to Journey with Jacquie with us on 10/14/18.
To donate or visit a team members' personal page please click on their name under the Team Roster.
For those who plan to join our team and walk with us on 10/14/18, we designed Journey with Jacquie baseball shirts to wear together that day. You can order them here: https://www.customizedgirl.com/s/teamfitandhealthy.
Note for those ordering shirts, the sleeves on the adult sizes are big/roomy and many of the women in our family are opting to go with the Youth XL, as it fits us better (sleeves are not so big and the torso area is more spacious). Please let us know if you have any questions about sizing, before you order.
Thank you for supporting us and the vital work of the National Parkinson Foundation.
Team Members
Please select a team member below to make a donation to this team. If you would like to make a general donation to the team, contact us.
Honor Roll
Pete,Sheila & Chris Hebein
Bill, Meg, Cora, and Dean Kenning