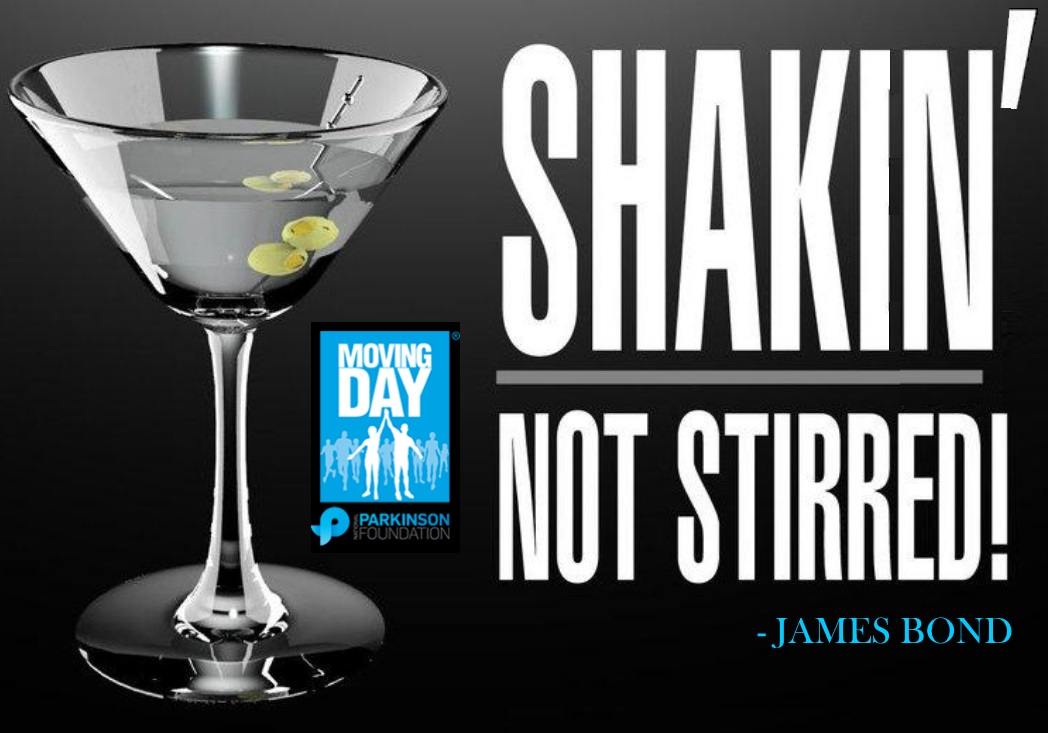 $10,000 Team Champion Level
Event:
Welcome to Shakin' Not Stirred's Moving Day Team Page!
In the United States, 50,000-60,000 new cases of Parkinson's disease (PD) are diagnosed each year, adding to the one million people who currently have PD. Our team walks in honor of a famous (at least with our family and friends!) drink-mixing, cookie-baking, 007 enthusiast who continues to make our lives a little brighter every day. Roy is a hard-working engineer by trade and a goofy dad, husband, brother, son, uncle, and friend at home. Whether he's mixing some martinis with a group of friends, working on one of his many house projects, or boating with his wife and kids, Roy is always up and about – thankfully MOVING is the best thing a Parkinson's patient can do and he does it very well! He was diagnosed in November 2016 and has been learning to live with the symptoms since, thankfully with the support of family and friends. Last year was our first year walking in Moving Day Chicago and we're excited to return this year to show our love and support for Roy! (Love you daddy! xoxo -Nicole)
We hope you'll join our team for the local Parkinson's Foundation Moving Day walk in Chicago IL this October – the first nationwide grassroots campaign that spotlights the disease on a national level and gives the chance to raise awareness and funds in our own community. Your support will help us continue improving the quality of care for those living with Parkinson's disease, as well as shown some hope and love for Roy!
– To become a member of our team please select the 'Join The Team' button at the top or bottom of the page.
– To donate or visit a team members personal page please select from the 'Team Members' list at the bottom of the page.
Thank you in advance for supporting us and the vital work of the Parkinson's Foundation. Whether it be your attendance, donation, prayers, or best wishes as your support, it is extremely appreciated!
Hope to see you there! Love, The Hanson Family (Nicole&Robin, Eric, Lori) – xoxo <3
Team Members
Please select a team member below to make a donation to this team. If you would like to make a general donation to the team, contact us.
Honor Roll
AbbVie Chicago Match Campaign
Peace Hospice & Palliative Care
Mom and Dad (Colleen and Mike)
Morgan & Freddy Fernandez