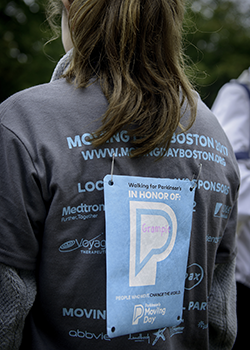 I made a personal donation!
I earned a Moving Day T-shirt!
$500 Level Fundraiser
Event:
Hi to All!
I'm back once again to support my husband Bill, who was diagnosed with Parkinson's almost 10 years ago. We're participating in Moving Day® Cleveland, benefiting the Parkinson's Foundation Ohio Chapter, on Saturday, June 22, 2019, at Wade Oval in University Circle.
We really hope you'll come out and join us on June 22. Join our team, Perdan's Movers or another team, or make a donation. How ever you can help us is so greatly appreciated!
Lots of love and thanks to all!
Marlene
Support our mission to help every person diagnosed with Parkinson's live their best possible life now. Your gift will help us fund better research, better treatment and better lives.