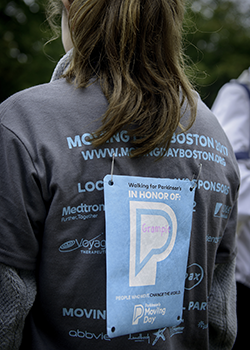 Team Captain
I made a personal donation!
I earned a Moving Day T-shirt!
$1,000 Level Fundraiser
Event:
Hello Everyone!
As most of you know, my brother, father, and cousin have Parkinson. It has affected our family is so many ways. I want to thank all of you for your unending support over the last 10 years of this journey. It will not end until we find a cure. I hope you will continue to contribute to this worthy cause.
Thank you again for all you have and will do to help end this terrible disease.
Love,
Donna
Honor Roll
Elizabeth and Adam Tappella