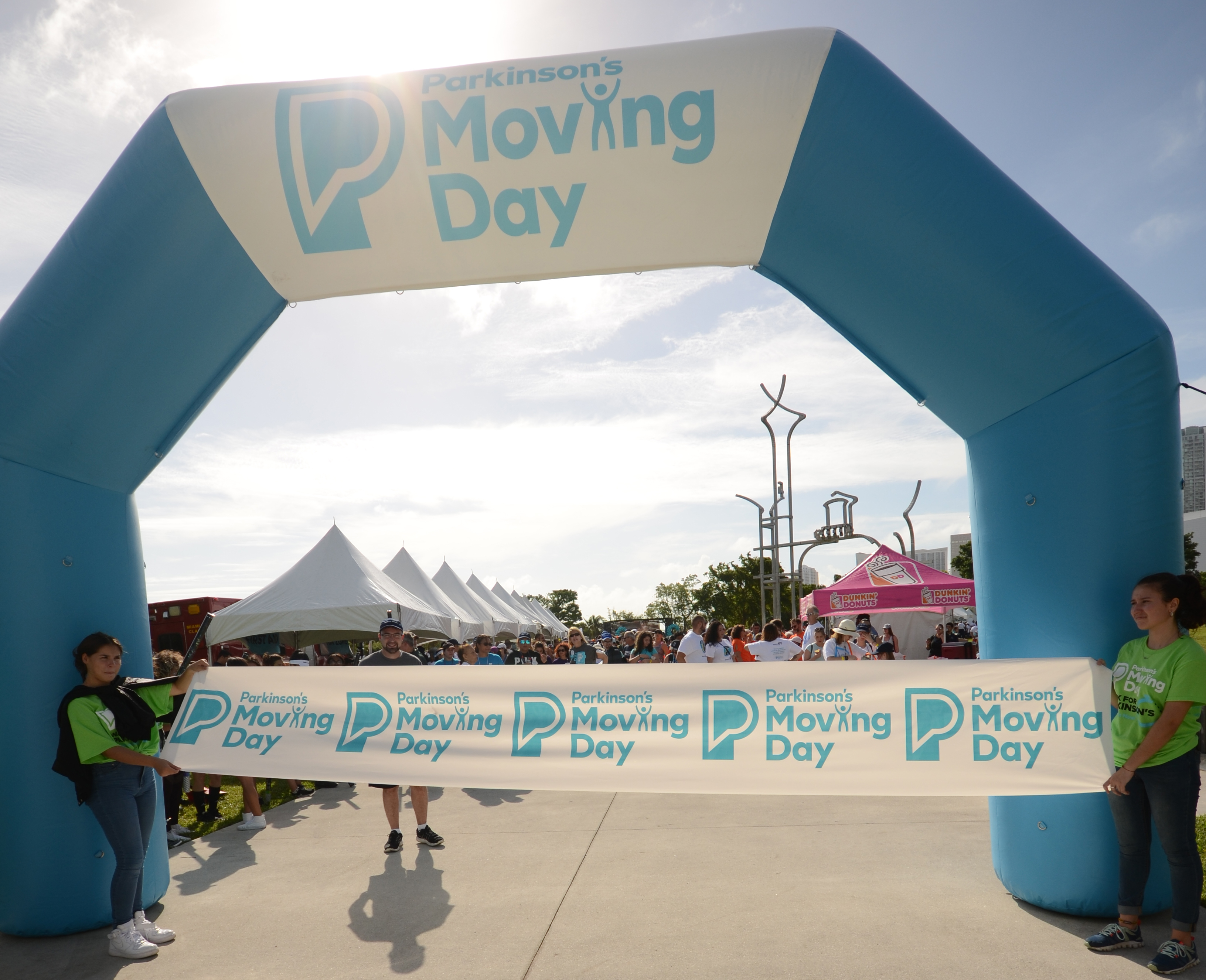 Welcome to our Shaking not Stirred page for Moving Day® 2018. This year our team is headed by Michelle Moreman and Bob Perkins. Together we represent the men and women who participate in the Parkinson's exercise programs at the University Hospitals fitness center in Avon, OH.
In the United States, 50,000-60,000 new cases of Parkinson's disease (PD) are diagnosed each year, adding to the one million people who currently have PD. Your support will help us continue improving the quality of care for those living with Parkinson's disease. Importantly, funds we raise will benefit PD patients here in northeast Ohio. Through the National Parkinson's Foundation Ohio chapter, funds support research, education and programs such as Rick Steady Boxing, Delay the Disease and PD yoga offered by UH in Avon.
You can help us either by becoming a team member to solicit donations from others or by donating to our team. Either way you are invited to join us at the walk on Saturday, June 23rd.
– To become a member of our team please select the 'Join The Team' button at the top or bottom of the page.
– To donate please select the "Donate" button from the 'Team Members list at the bottom of the page.
Thank you for supporting us and the vital work of the Parkinson's Foundation Ohio.
Team Members
Please select a team member below to make a donation to this team. If you would like to make a general donation to the team, contact us.
Honor Roll
Judith Rae VanDale - Faesi
Roger and Jennifer Langston
Erin and David DiPerna Family
Regina and Greg Quinn ð'--
Jeanne and Steve Hofferkamp
Teri and John Brocklehurst
Mr. Patrick Michael Kelly