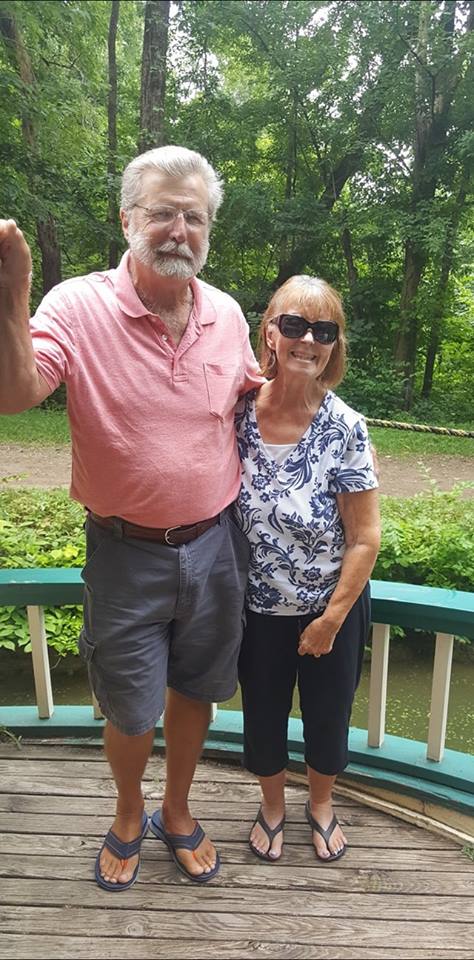 $1,000 Team Champion Level
Event:
Welcome to our Move It Lucy! Team Page!
Did you know that in the United States, a person is diagnosed with Parkinson's Disease every 9 minutes? There are 50,000-60,000 new cases of PD diagnosed each year, adding to the one million people who currently have PD.
Our mom, Connie, is one of those people. She struggled to find answers to her health problems for many years and was finally diagnosed with Parkinson's Disease in 2016. Her life has changed because of her diagnosis and she has had to change the way she does things. She continues to live her life each and every day and has adapted to these changes.
____________
Since movement and exercise play a huge part in treating Parkinson's disease symptoms, our family has chosen to participate in the Moving Day walk to support the Parkinson's Foundation.
If you know Connie and she has impacted your life in some way, big or small, we are asking you to join our team for the local Parkinson's Foundation Moving Day walk. Your support will help us raise awareness and funds in our local community for Parkinson's Disease and help improve the quality of care for those already affected.
– To become a member of our team please select the 'Join The Team' button at the top or bottom of the page.
– To donate or visit a team members personal page please select from the 'Team Members' list at the bottom of the page. (You can donate any amount by choosing "Other.")
THANK YOU for supporting Connie and the vital work of the Parkinson's Foundation.
Team Members
Please select a team member below to make a donation to this team. If you would like to make a general donation to the team, contact us.