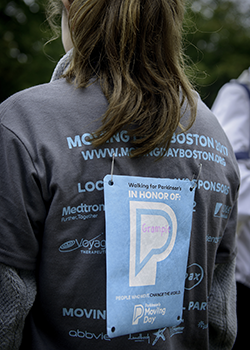 I can't wait to join in Moving Day so we can move Parkinson's Disease into the history books! Join our team, donate to our team, or both! Spread the word about this great event and invite others to join the fight.
One of my best friends in the world is living with Parkinson's. She's a vibrant, gorgeous, caring, and cool mom of four grown children. She also has a stepdaughter and a beautiful grandson who love to keep her on her toes.
She has faced her early onset diagnosis with strength, optimism, and courage. She meets her days head on and has connected with lots of terrific people who are doing the same.
It's time that Parkinson's Disease meets its expiration date and can become a thing of the past. By working towards raising funds for resources, services, and research, we can ALL be part of that.
Honor Roll
Be the first to donate to Melinda Warthman!