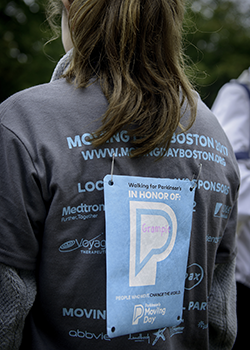 I earned a Moving Day T-shirt!
$500 Level Fundraiser
Event:
The Pittl Family is participating in Moving Day® Dayton, benefiting the Parkinson's Foundation, on June 29, 2019, at Island Metro Park.
Parkinson's Disease has touched our family! If you know our husband, father and grandfather you know he made us promise not to make this about him. So, we will be honoring his wishes and walking for the one million American's that live with Parkinson's Disease every day or the sixty thousand people who will receive the diagnosis this year. There is no known cause and there is no known cure! We must find a cure so our children and grandchildren will not receive the news so many families are currently receiving.
We are walking to deliver care, fund research and provide vital resources that improve the quality of life for those living with Parkinson's and their loved ones. That is who we will be walking for and we hope you will support us!
The event will be a fun-filled, family-friendly event for all ages and abilities. We will be able to enjoy a variety of movement activities like yoga, dance, Pilates, Tai Chi, boxing, stretching and much more and celebrate the importance of movement in our lives.
Please consider being a part of our team or sponsoring us!
Thank you for helping us reach our fundraising goal to support the vital work of the Parkinson's Foundation.
Support our mission to help every person diagnosed with Parkinson's live their best possible life now. Your gift will help us fund better research, better treatment and better lives.
Honor Roll
Kevin and Mary Lou Randolph