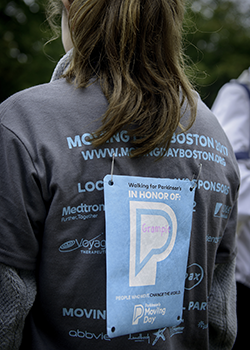 I made a personal donation!
I earned a Moving Day T-shirt!
Event:
Hi,
As many of you know my Dad and brother both suffer from Parkinson's disease. I am walking in their honor in Moving Day® DC, benefiting the Parkinson's Foundation, on Saturday, June 1, 2019, at Lincoln Memorial Reflecting Pool.
Please consider being a part of my team or sponsoring me.
Thank you for helping me reach my fundraising goal to support the vital work of the Parkinson's Foundation.
Thank you!
Sara