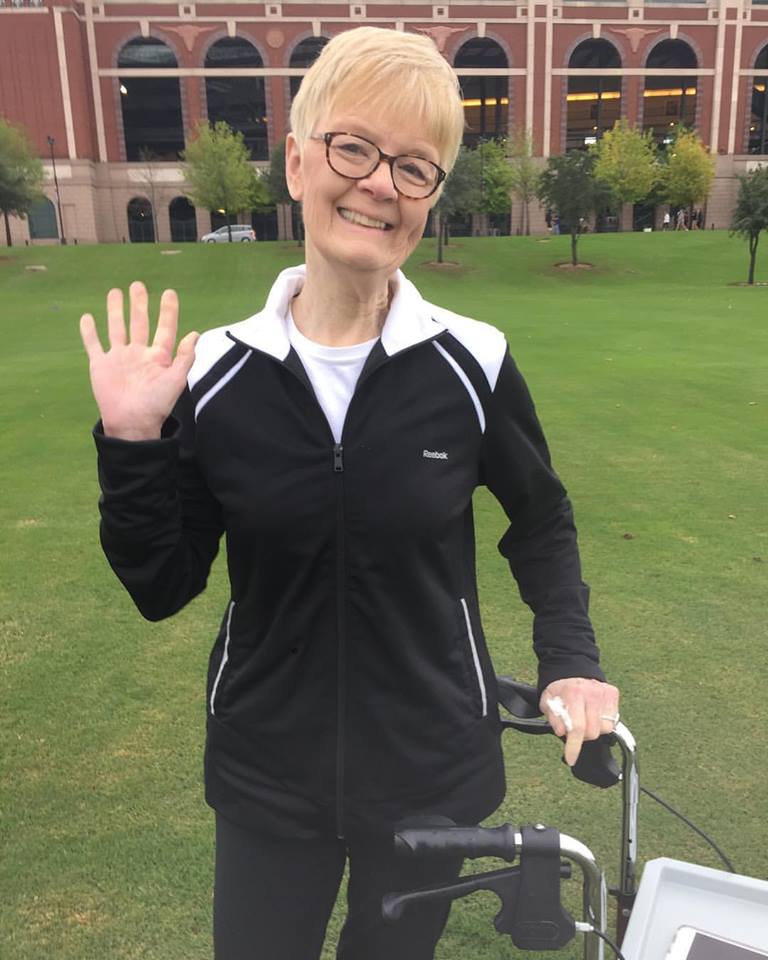 Team Captain
I made a personal donation!
I earned a Moving Day® T-shirt!
Event:
Dear Friends and Family,
I am participating in the Moving Day® DFW event on Saturday, November 4, 2017 in honor of my mom (Donna, momma D, momma J, mom to all). I know how this amazing woman has been a shining light for this family, and I know she has impacted the lives of so many we know. She has loved and cared for so many; this is a chance to show our appreciation for her and raise money for a very worthy cause.
The walk will be a celebration of movement, with a special Movement Pavilion featuring yoga, dance and much more. It will be a fun-filled, family-friendly event for all ages and abilities and will help the Parkinson's Foundation raise money to make life better for people living with Parkinson's disease through expert care and research.
If your schedule allows, I would love it if you could join our team (the more people the merrier), and help the foundation to strive forward with its mission.
We would love your support so please do anything you can – join my team, register as an individual or make a donation on my mom's behalf.
Thank you so much for all of your support, and I look forward to seeing you at Moving Day® on November 4, 2017.
Sincerely,
Ashlee Blackwell (AJ)