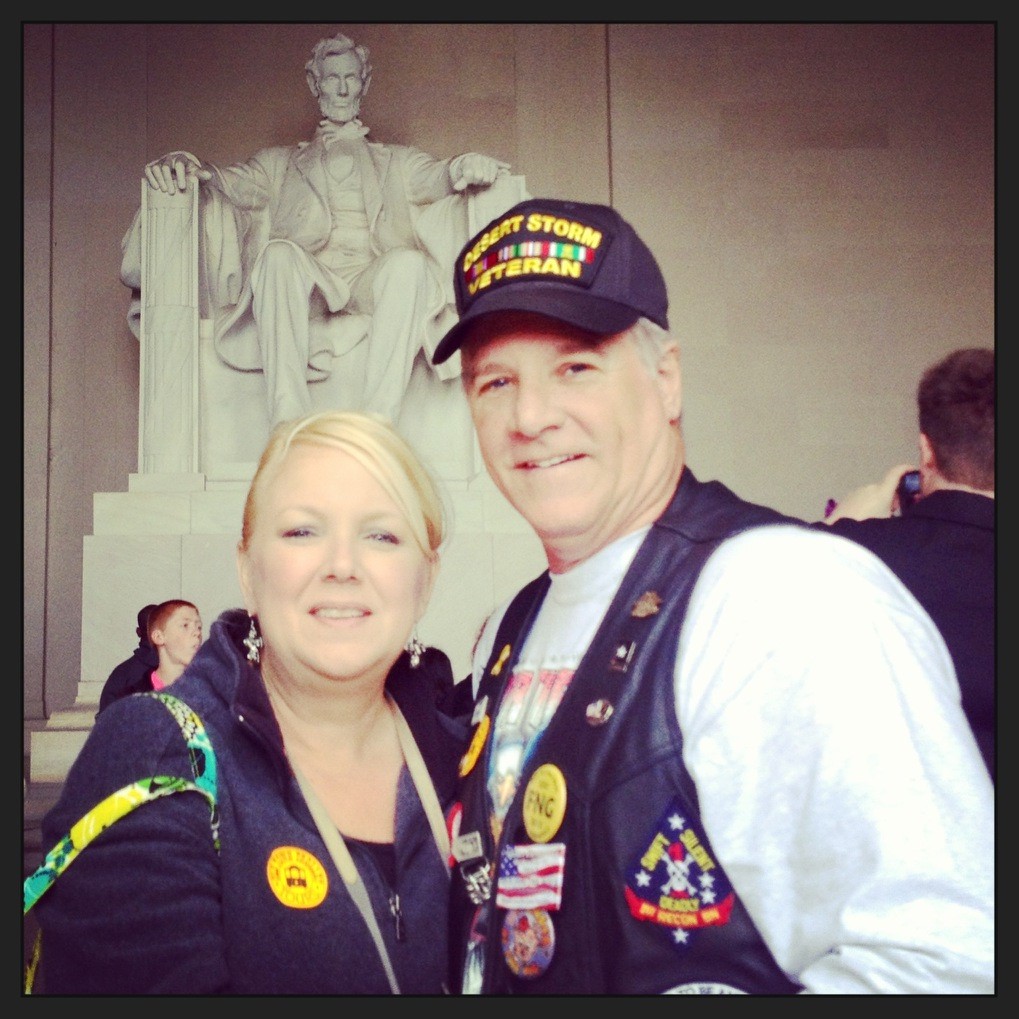 I am participating in Moving Day® DFW , benefiting the National Parkinson Foundation, on Saturday, November 4, 2017 at Globe Life Park. This is in honor of my wife, mother, best friend and love of my life Donna who is living with Early Onset Parkinson' s Disease. She was diagnosed with the disease in March of 2015 after 3 1/2 years of visiting countless doctors and specialists trying to determine what was happening to her. Due to this progressive disease, she has had to retire from her beloved position as School Nurse at MacArthur High School in Irving where she took care of faculty, staff and students for over 16 years. She maintains a great attitude though and is thankful for the countless blessings she receives each day.
This event will be a fun-filled, family-friendly event for all ages and abilities. We will be able to enjoy a variety of movement activities yoga, dance, Pilates, Tai Chi, boxing, stretching and much more and celebrate the importance of movement in our lives. This will culminate with a one mile or 5K walk. Last year we did the 5K and it was an awesome event to be surrounded by others who lives have been affected by this disease.
With the help and financial support of our family and friends, great strides continue to be made in research and treatments which offer each caregiver and those living with PD hope for a brighter tomorrow without this disease.
Please consider being a part of my team or sponsoring me in this worthwhile cause, and I encourage you to get your friends, family and coworkers involved too!
Thank you for helping me reach my fundraising goal to support the vital work of the National Parkinson Foundation.
Sincerely,
Vernon Etheridge
Why Move for Moving Day?
Did you know that someone is diagnosed with Parkinson' s disease every 9 minutes in the United States? No one should have to face Parkinson' s alone. That is why the National Parkinson Foundation provides a community of support to give people the resources and help they need to live well with Parkinson' s.
Support our mission to help every person diagnosed with Parkinson' s live their best possible life now. Your gift will help us fund better research, better treatment and better lives.
Honor Roll
Be the first to donate to Vernon Etheridge!