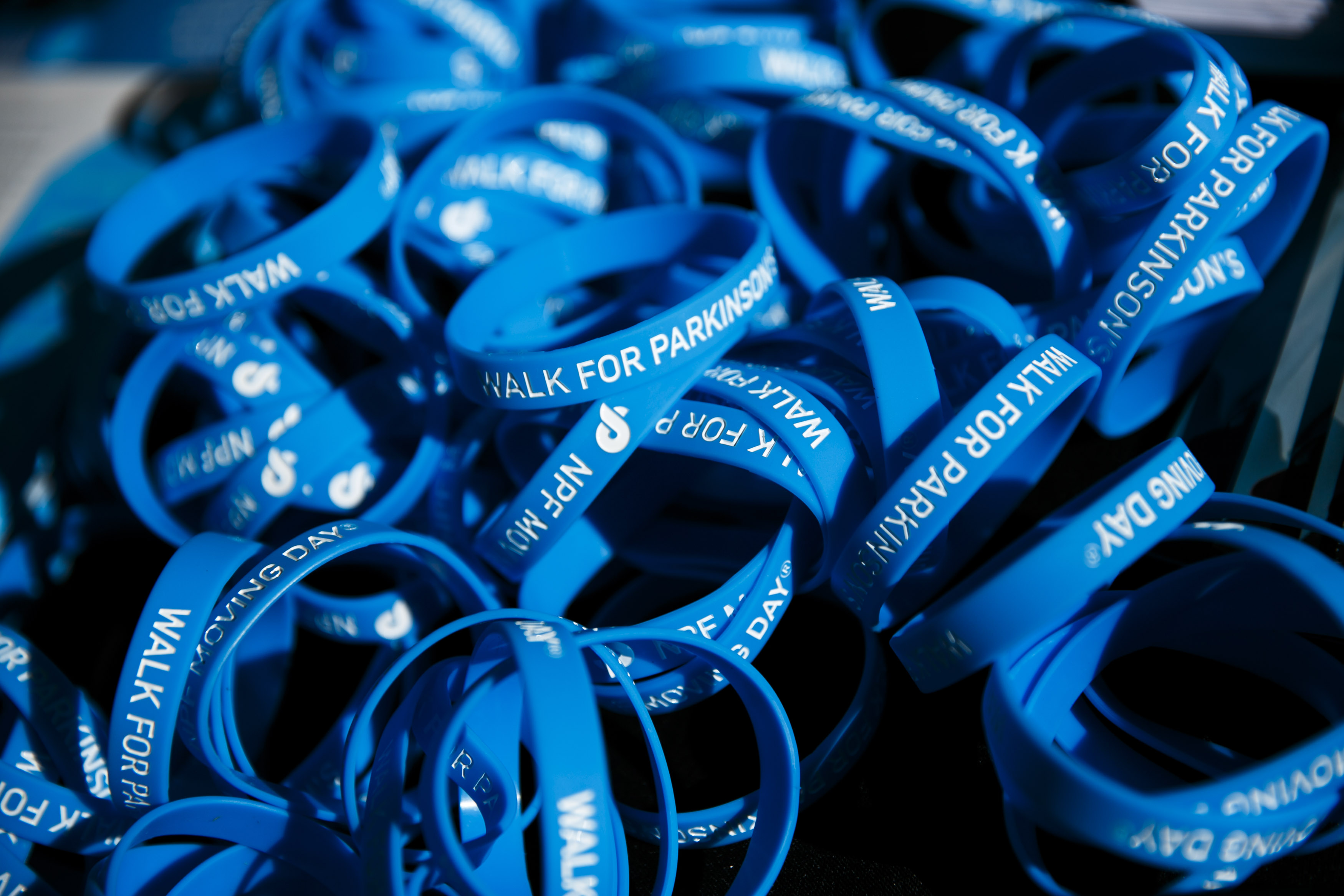 Ever since I was little girl my dad always played a huge role in my life, he's been my inspiration and he's my rock! Every foot step he took I took growing up, I wanted to be just like him, and I still do till this day. He always encouraged me to follow my dreams and would always be there for support. This year, November 4th 2017 I am participating in Moving Day DFW, benefiting The National Parkinson Foundation. My dad was diagnosed with Parkinson's in 2014 at first I didn't pay too much attention to what it was or how it was affecting my father. At that time I wasn't living with my parents so I wasn't to involved until I moved back in, my dad sat me down to tell me what was going on. He hugged me first to tell me how happy he was that I came back home, "I've been feeling pretty down lately, and I want to tell you what's been going on. The fact that your back home, makes me a little relieved because I need family right now." That's was something that I will never forget in my life. I was confused, trying to figure out how? Why? I didn't know how to take it all in I can just imagine how my dad felt when they told him. He was depressed, PD was really taking a huge toll on him, and it was by far the worst I've ever seen of my dad. That's when it hit me, nothing ever brings my dad down, even when he's having a bad day, I've never seen him so down in my life. He's always been so positive, and always the strongest person I've ever met. I felt worthless, knowing that my dad needed me home and I wasn't there for him, while I was gone, he told me everything that's been troubling him. "I didn't want to be home on my days off, sitting here without you and your brother and alone, made my mind wonder so much so I would leave out. I went to bars, took a couple of drinks, and it just got to the point where I just started gambling on the weekends or whatever days I got off I just went. It got so bad, it started to become an issue and I didn't realize it. I need help! Your mom is mad me because we got close in losing the house, I started getting behind on bills…this disease, is not going to go away! Going for drinks, spending money on things I don't need to spend on was just all to make my pain go away, all these things I did I thought would help me escape reality for a little while, and it did until reality hit me in the face. I was losing myself, I was losing my wife, my home, my kids went here…I realized feeling better for myself and trying to make the pain go away is not going to change this stupid disease. I'm always going to have it and it's never going to go away!" I was lost with words, and I couldn't think of anything to say to him. I didn't know too much about this disease that I just started to look up information about it. As far as symptoms, therapy, how it will progress later in life, and what was something's to help someone with PD. From doing a lot of research I found a page that was doing an event called strike out Parkinson's I got so happy, I thought to myself, maybe we can find some answers! I messaged Mrs. Pam Wood who was in charge of the event that was being held in the DFW area. I surprised my dad and invited a couple of close family and friends, it was an emotional amazing day! There was riffling's, sponsors, donations, a dinner, also a speech about Parkinson's disease and what they were all about (TFNT). After the dinner we stayed to watch the Texas Rangers game it was a great way for my family to get together and learn about and know what my dad was going through. At the event he met other people that live in our area that has also been fighting for a cure! I'm glad that I was giving my dad hope again. There were so many things that he could do to help him cope with PD he spoke with so many different sponsors like BNS Sports, and Parkinson's Voice Project. After that day my dad had a different view in PD and still finding ways to fight for a cure and cope with what he has for the mean time. This will be my first year attending the National Parkinson's Foundation in a 5k run/walk please join us in donating or registering with our team and helping us reach our goal of $1,000 or more! Thank you for your love, and support! Someone I love is waiting!
The event will be a fun-filled, family-friendly event for all ages and abilities. We will be able to enjoy a variety of movement activities yoga, dance, Pilates, Tai Chi, boxing, stretching and much more and celebrate the importance of movement in our lives.
Please consider being a part of my team or sponsoring me, and I encourage you to get your friends, family and coworkers involved.
Thank you for helping me reach my fundraising goal to support the vital work of the National Parkinson Foundation.
Why Move for Moving Day?
Did you know that someone is diagnosed with Parkinson's disease every 9 minutes in the United States? No one should have to face Parkinson's alone. That is why the National Parkinson Foundation provides a community of support to give people the resources and help they need to live well with Parkinson's.
Support our mission to help every person diagnosed with Parkinson's live their best possible life now. Your gift will help us fund better research, better treatment and better lives.