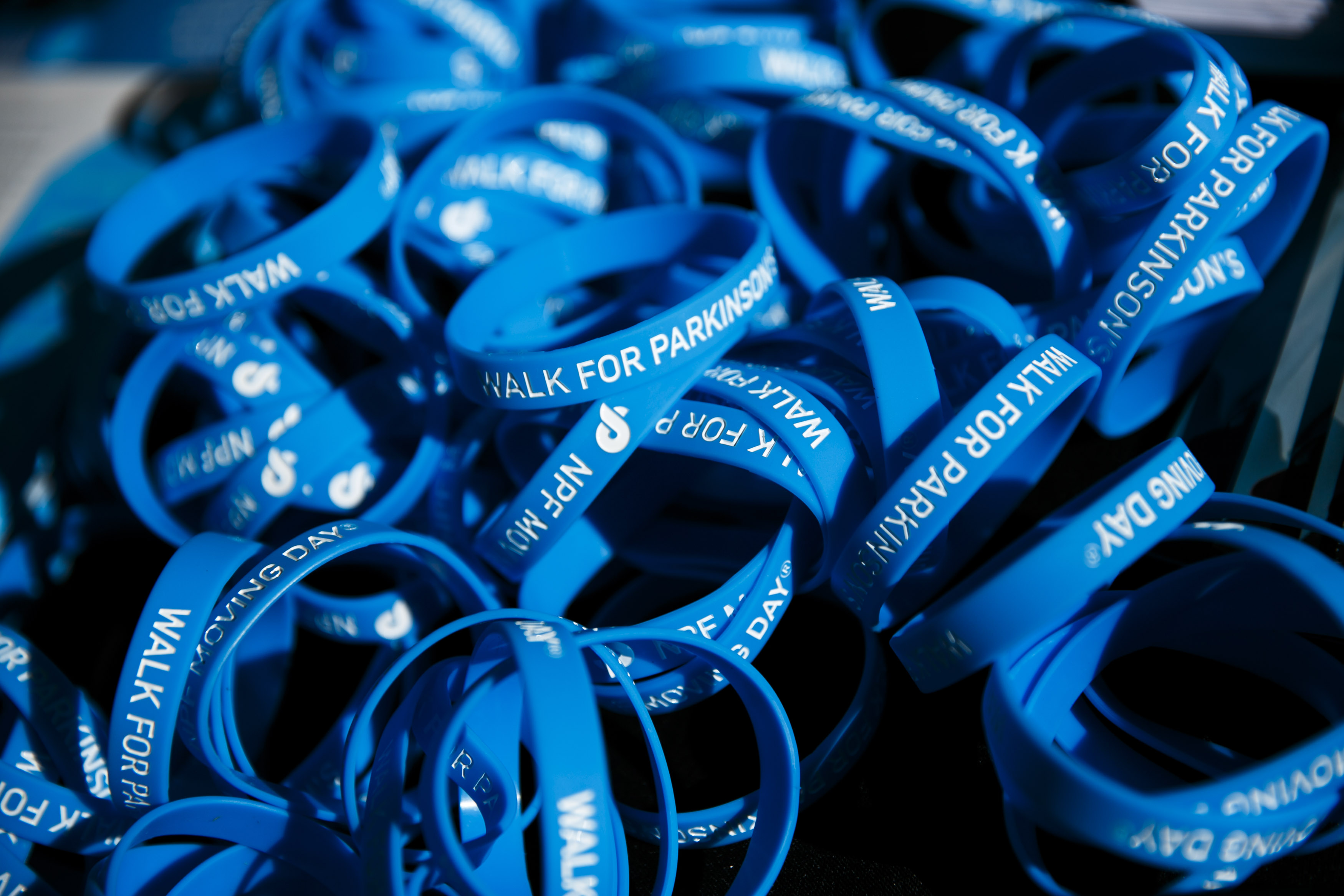 I am participating in Moving Day® DFW , benefiting the Parkinson's Foundation, on Saturday, November 4, 2017 at Globe Life Park.
The event will be a fun-filled, family-friendly event for all ages and abilities. We will be able to enjoy a variety of movement activities yoga, dance, Pilates, Tai Chi, boxing, stretching and much more and celebrate the importance of movement in our lives.
I was diagnosed with Parkinson's Disease about 3 1/2 years ago. I spent the first 3 years participating in a research study through UT Southwestern where they monitored the progression of the disease and I did numerous movement related tests and reflex tests. This has definitely been a struggle for me over the years because this disease impacts motor skills and the rate of progression is different in everyone. I am only 38 years old, so I pray for a slow progression and a treatment one day that will either cure or stop the progression so that I can enjoy a normal retirement with my family. The tremors began in my left hand where I noticed them about once a week, but slowly became more frequent and more noticeable. I now experience constant shaking in my left hand and it has progressed to my left foot as well. It has not caused any issues with any of my activities so far and for that I am greatful, but know it is likely just a matter of time. So please join me in raising money for a future treatment that will allow everyone with Parkinson's to have a better quality of life down the road.
Thank you for helping me reach my fundraising goal to support the vital work of the Parkinson's Foundation. Please join Team Livin' La Levodopa and lets get walking!
Why Move for Moving Day®?
Did you know that someone is diagnosed with Parkinson's disease every 9 minutes in the United States? No one should have to face Parkinson's alone. That is why the Parkinson's Foundation provides a community of support to give people the resources and help they need to live well with Parkinson's.
Support our mission to help every person diagnosed with Parkinson's live their best possible life now. Your gift will help us fund better research, better treatment and better lives.