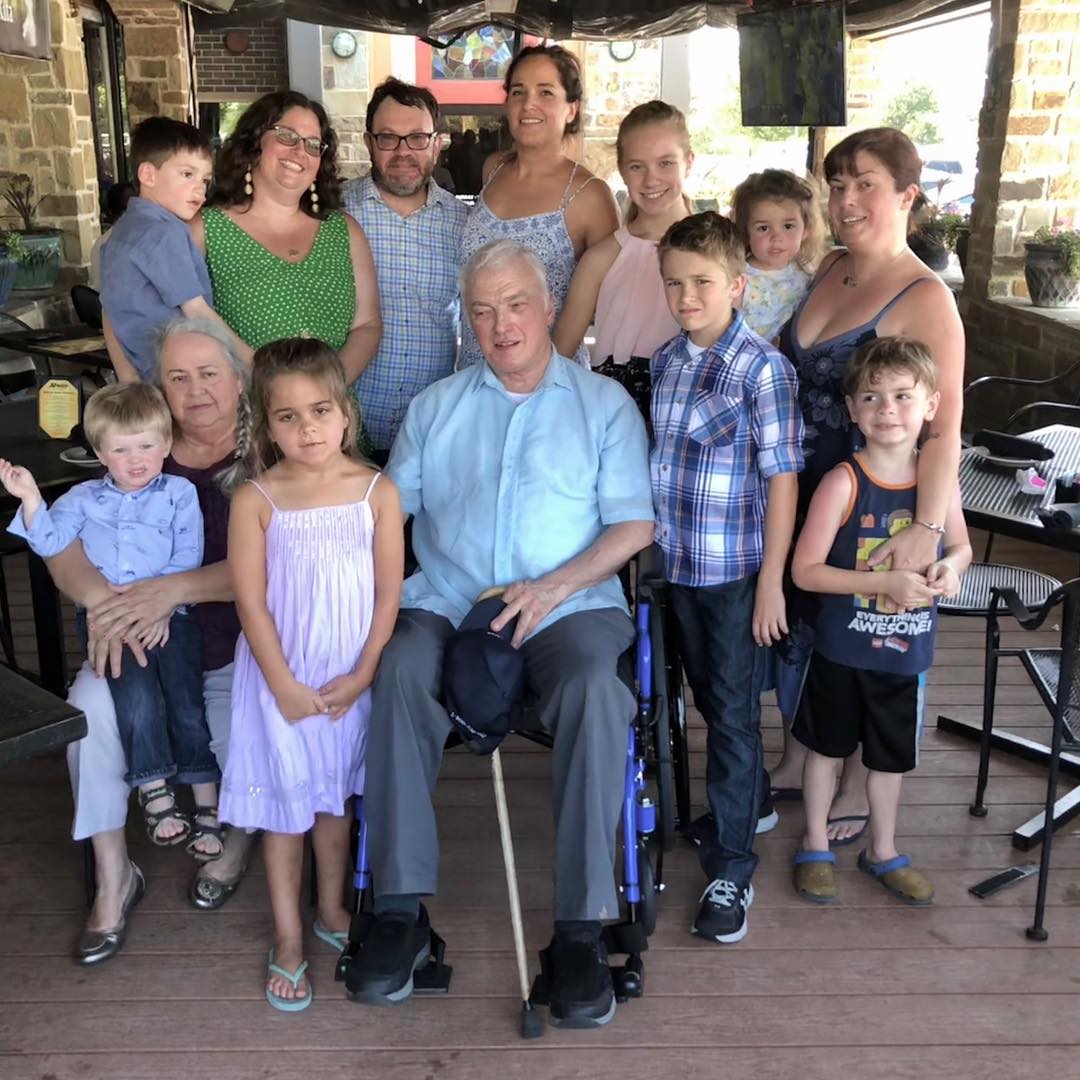 Welcome to our Moving Day® Team Page!
My dad, Linus, was diagnosed with Parkinson's in 2017 when he came down to visit for our twins' birthday. He drove 13 hours from his home in Nebraska to visit us in Texas. He lived independently, land-lorded four properties, maintained awesome social skills and completed his Sudoku every day. How was it possible this man had Parkinson's?
We all noticed the shuffling, which he attributed to hip arthritis. What we didn't see was his loss of sense of smell, his cognitive issues when outside his house and town, his muscle freezing and tremors, his duplicate check writing, missed appointments, and -probably most telling- the facial masking we attributed to his stoic demeanor. From living independently at the start of 2017, my dad now resides in a long term memory care facility where aides help with his activities of daily living. Though he still completes Sudoku most days, his life has changed to accommodate this progressive debilitating illness. There is currently no cure for Parkinson's. Lots of medications with varying side effects, but no cure. We are doing our best to make the most of what we have with my dad but it is hard to watch him call his grandson, his namesake, his nephew. He still has so much in him and we are grateful for good days. Our focus as a family is making the best of today.
We are doing this walk as a family. My dad and I have done many walks over the years- Komen, Arthritis Foundation, Turkey Trots, Juvenile Diabetes, and so forth but this, this is now my dad's cause. My dad may be "walking" in his wheelchair but Parkinson's is not going to stop us from doing this to raise awareness for others and improve the quality of care for those living with Parkinson's. My dad has been so gracious and charitable to others all his life, wont you support him in this cause? Walk with us or donate today.
Thank you for supporting us and the vital work of the Parkinson's Foundation.
Team Members
Please select a team member below to make a donation to this team. If you would like to make a general donation to the team, contact us.