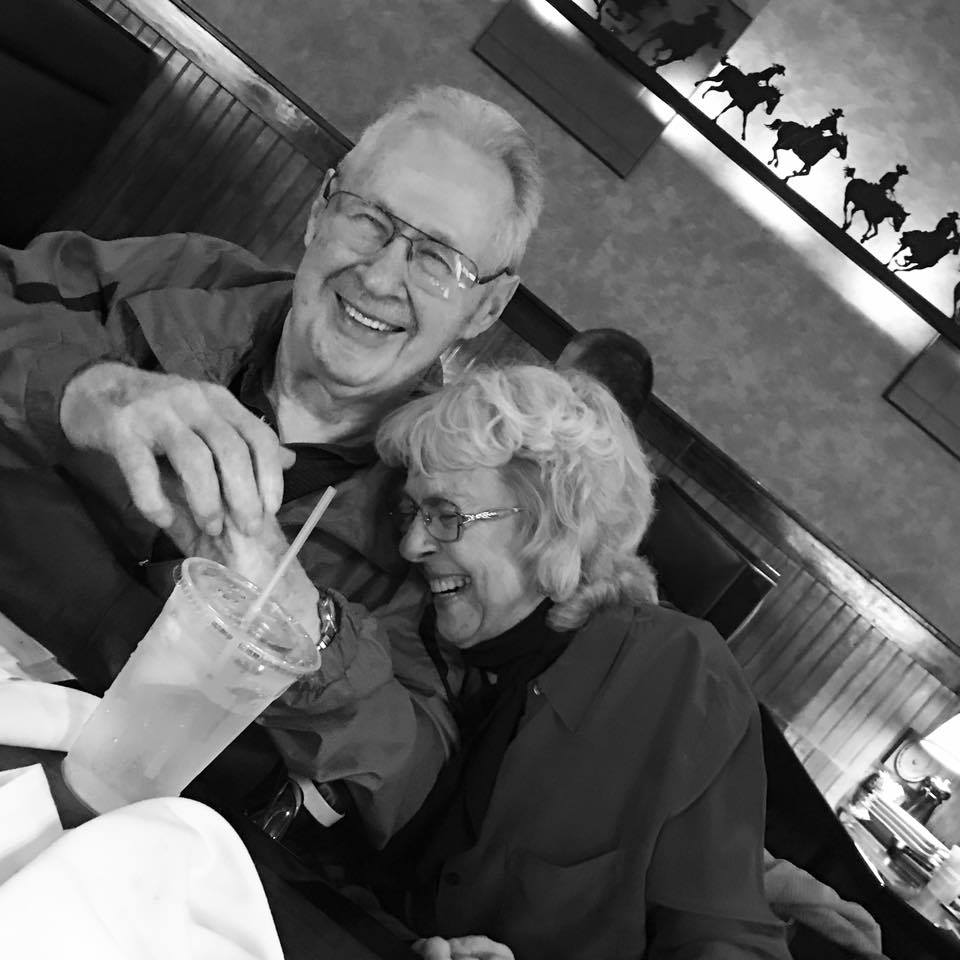 Hello Friends and Family!! (:
I'm so happy that one way or another you have connected with someone on this team to find yourself looking at this page! This team was made in memory of Bobbie Buster who fought a good fight against a tough Parkinson's Disease (PD). Bobbie was a pastor, a veteran, but most importantly, he was a joy and light to this world to all those who got the pleasure of interacting with him. We made this team to honor him and to show our love and support to those all over the world who are affected by Parkinson's. The Moving Day Walk is an opportunity to raise awareness about Parkinson's and raise funds for research. It is also an amazing opportunity to connect with others who are or have been affected by Parkinson's in order to relate to and support one another. Everyone may have different experiences with Parkinson's but no matter the circumstances, having someone who can understand what you have been through to some degree can be such a sweet comfort. 
SO – whether you are on this page because you are ready to walk with us in support or to donate – WE APPRECIATE YOU. Or maybe you came here just to see what this is all about or seek some resources on Parkinson's, and that's great too. Either way, thank you! 
– To BECOME A MEMBER of our team please select the 'Join The Team' button at the top or bottom of the page.
– To donate or visit a team members personal page please select from the 'Team Members' list at the bottom of the page.
Below is some information provided by the Parkinson's Foundation Moving Day website!
"Welcome to our Moving Day® Team Page!
In the United States, 50,000-60,000 new cases of Parkinson's disease (PD) are diagnosed each year, adding to the one million people who currently have PD. Join our team for the local Parkinson's Foundation Moving Day walk, the first nationwide grassroots campaign that spotlights the disease on a national level and gives the chance to raise awareness and funds in our own community. Your support will help us continue improving the quality of care for those living with Parkinson's disease."
Team Members
Please select a team member below to make a donation to this team. If you would like to make a general donation to the team, contact us.
Honor Roll
Be the first to donate to Bobbie's Bunch!