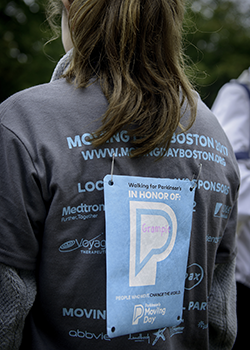 I earned a Moving Day T-shirt!
Event:
Hi Friends and Family,
I am headed to Fresno next week to participate in Moving Day® Fresno, benefiting the Parkinson's Foundation, and honoring my dad on Sunday, April 7, 2019 at Woodward Park .
The event will be a fun-filled, family-friendly event for all ages and abilities. We will be able to enjoy a variety of movement activities like yoga, dance, Pilates, Tai Chi, boxing, stretching and much more and celebrate the importance of movement in our lives.
Please assist us (family) in honoring and showering our love & support to Dad, Papa or Uncle Al the kiddies Pal! You can do this by joining Goodman and Friends at moving day Fresno or sponsoring us with a small donation.
Thank you for helping me reach my fundraising goal to support the vital work of the Parkinson's Foundation..
Your gift will help us fund better research, better treatment and better lives.
Love to All
Gretchen