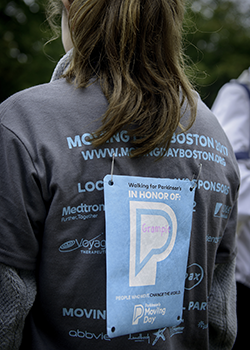 Team Captain
I made a personal donation!
I earned a Moving Day T-shirt!
$500 Level Fundraiser
Event:
DID YOU KNOW… that both beloved American singers Neil Diamond and Linda Ronstadt have Parkinson's? Did you know that someone is diagnosed with Parkinson's disease every 9 minutes in the United States? Did you know that our Valley area has one of the highest rates of Parkinson's per capita in America. It's all true, so we have decided to have a benefit tribute concert to raise even more money for 2nd annual Moving Day® Fresno, benefiting the Parkinson's Foundation – Two Events, One Fundraiser! Moving Day is Sunday April 7th at Woodward Park in Fresno and the Tribute Concert is Friday April 12th at the beautiful new Vineyards California Armenian Home located at 6720 E. Kings Canyon, Fresno, CA 93727. Our show will start at 4:30 pm with several very talented singers to entertain our guests while hors d'oeuvres and beverages are being served. Then at 5:30 Lisa Nielsen-Reinhardt and David Press will pay tribute to Linda Ronstadt and Neil Diamond. PLEASE JOIN US FOR BOTH EVENTS. Moving day event details and how to get more involved can be found at movingdayfresno.org and if you want to attend our tribute show, you must donate at least $15 here on this page. So if you want two tickets donate $30, three tickets $45 and so on. We will have your name and number of tickets at the door of the show, you will not need a printed ticket. So go ahead and click on the "donate" tab and we will see you there! If you need more information please call 559-412-6910.