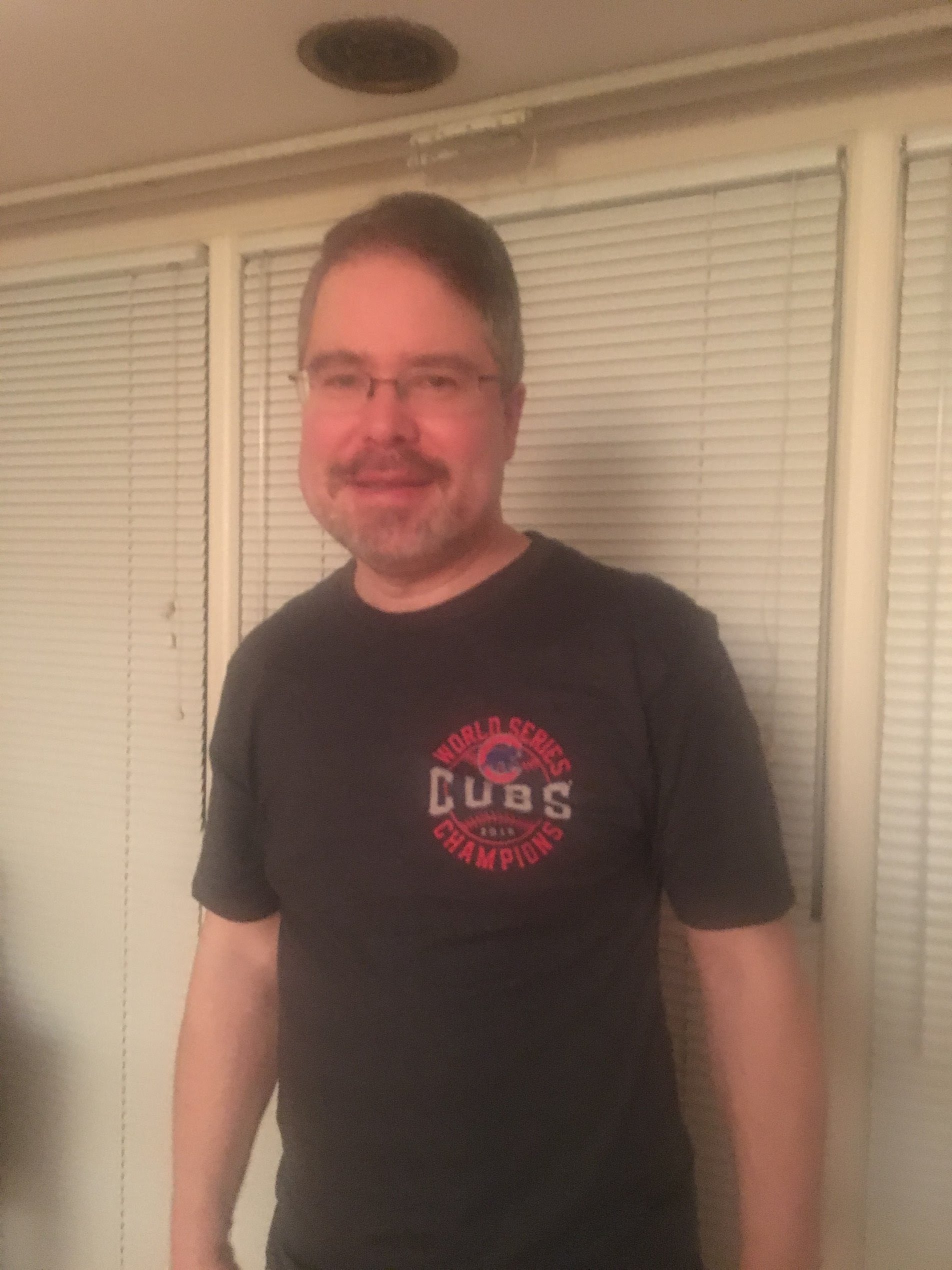 Team Captain
I made a personal donation!
I earned a Moving Day T-shirt!
Event:
Hi:
My name is Jon Almstedt and I am participating in Moving Day® Kansas City, benefiting the Parkinson's Foundation Heartland, on Saturday, June 9, 2018, at Liberty Memorial.
It has been almost 15 years since I was diagnosed with Parkinson's Disease. I have been fortunate that over the years I have been able to manage my symptoms and cope with the disease. However, in the last year things have started to become more difficult. The easy things are not as easy as they used to be. As the struggles mount, so does the frustration with my condition. The uncertainty of what the future holds for me also grows. But through these rough times, I know I can rely on the encouragement and support of my wife Rachel and my daughters, Janessa and Julia.
For Moving Day I have put together a team (Jonny's Walkers) to take part in the event and to help with the fundraising to support the Parkinson's Foundation Heartland. I would love for you be a part of my team and walk with me on June 9, 2018.
The event is a fun-filled, family-friendly event for all ages and abilities. There will be a variety of movement activities celebrating the importance of movement in our lives, capped off with a walk around the Liberty Memorial grounds.
Please consider being a part of my team or sponsoring me.
Thank you for helping me reach my fundraising goal to support the vital work of the Parkinson's Foundation.
Jon
Why Move for Moving Day®?
Did you know that someone is diagnosed with Parkinson's disease every 9 minutes in the United States? No one should have to face Parkinson's alone. That is why the Parkinson's Foundation provides a community of support to give people the resources and help they need to live well with Parkinson's.
Support our mission to help every person diagnosed with Parkinson's live their best possible life now. Your gift will help us fund better research, better treatment and better lives.
Honor Roll
Greater Kansas City Community Foundation match for Shelly Pfleiderer