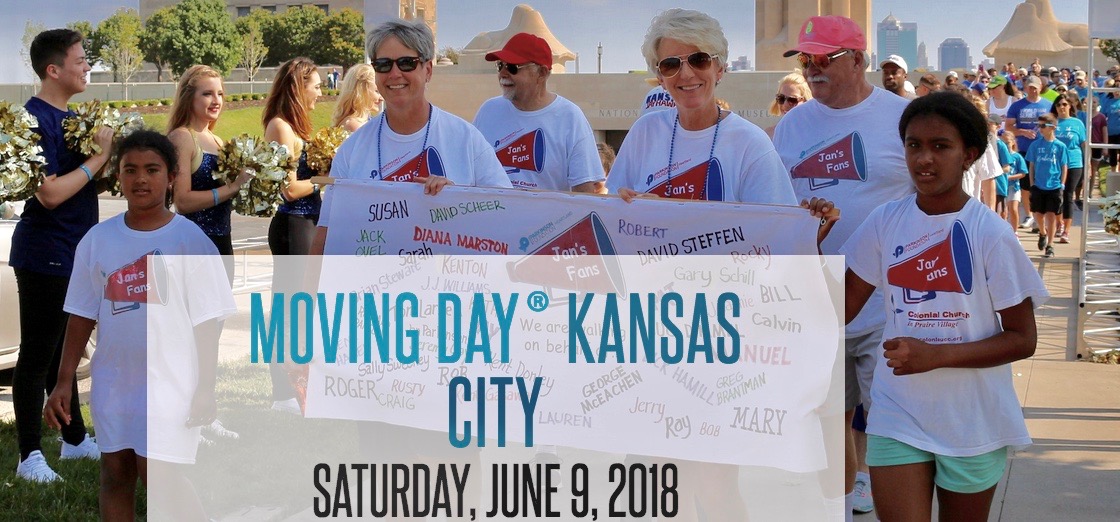 When I was diagnosed with Parkinson's in 2005, the Heartland Chapter of the Parkinson's Foundation was there to offer support, information and encouragement.
Jan's Fans was started in 2012 by a group of friends for the very first Moving Day Walk in Kansas City. We have consistently been one of the largest and most successful teams. We have always been one of the most enthusiastic. To date we have raised nearly $20,000 to support the work of the Parkinson's Foundation. We have set a goal of $5,000 this year, but with your support I'm confident we can beat that.
– To become a member of our team please select the 'Join The Team' button at the top or bottom of the page.
– To donate or visit a team members personal page please select from the 'Team Members' list at the bottom of the page.
Thank you for supporting us and the vital work of the Parkinson's Foundation Heartland Chapter.
Jan Parkinson
Team Members
Please select a team member below to make a donation to this team. If you would like to make a general donation to the team, contact us.
Honor Roll
Brenda Hafner and AJ Strong