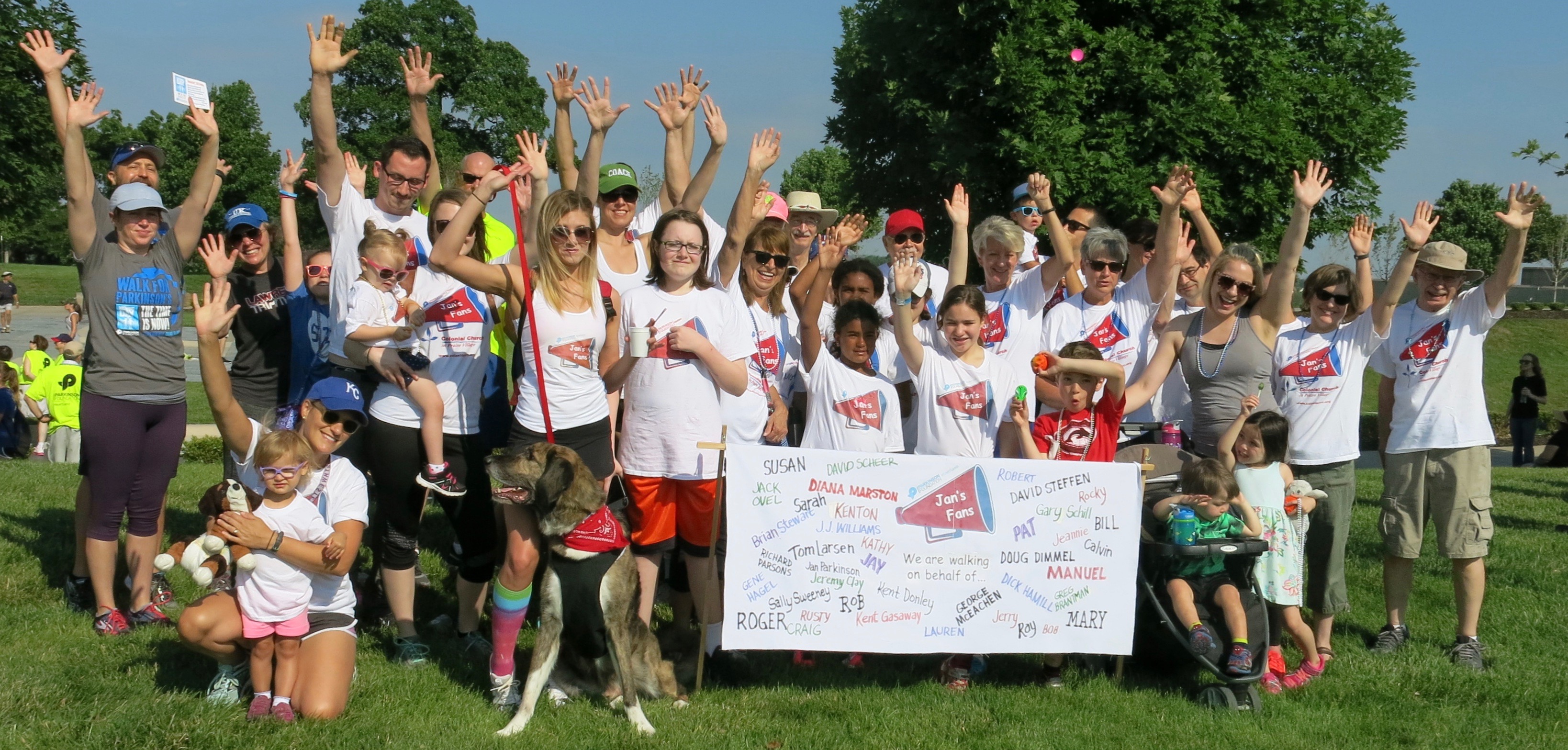 $1,000 Team Champion Level
Event:
Walk with us at the Liberty Memorial on June 8, 2019
at the Annual Moving Day Walk
Welcome to the Jan's Fans Team Page for the 2019 MovingDay Walk, the grassroots fundraising event dedicated to making life better for people living with Parkinson's Disease and advancing research to a cure.
This is the 8th Moving Day event in Kansas City…and the Jan's Fans team has been a major contributor every year!
Moving Day is a family friendly event with a course that's appropriae for all ages and levels of physical ability.
– Become a team member by selecting the "Join the Team" button at the top or bottom of this page.
– To sponsor a Team Members or to visit their personal page, select from the "Team Members" list at the bottom of this page.
Thank you for supporting us and the vital work of the Parkinson's Foundation Heartland!
Team Members
Please select a team member below to make a donation to this team. If you would like to make a general donation to the team, contact us.
Honor Roll
Charlotte and Kirby Drayer