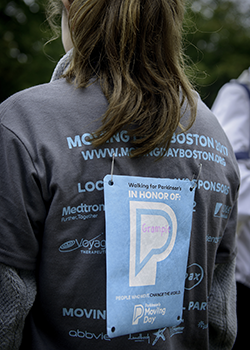 Team Captain
I made a personal donation!
I earned a Moving Day T-shirt!
$1,000 Level Fundraiser
Event:
The second Kim told me of her diagnosis, I felt like I had been punched in the stomach, I could hardly breathe. How in the world could the most health conscious and disciplined person I know have Parkinson's Disease??? She's only 36 years old?!?! It was truly hard to believe. However, once the shock factor wore off and I could see how positive Kim was being and how determined she was to make a difference, I became motivated to help her. Kim's Crusaders is the first in what will be many more efforts to raise awareness and funding for Parkinson's Disease in Kim's honor. Please consider becoming a part of our team, whether you're joining us in the Moving Day Walk or giving a donation, every little bit helps. No amount of support is too small. Thank you!