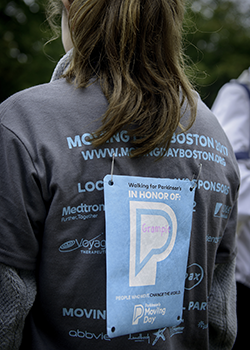 Team Captain
I earned a Moving Day® T-shirt!
Event:
Hello friends!
Personally, this is MovaDopa's 4th year in existence. I have participated since MDLA's inception as a small event in 2014. I have seen LOCAL community programs benefit tangibly from our Los Angeles fundraising efforts.
This year we have a special opportunity. My husband's new employer Salesforce has a program that will match every dollar donated by their employee (but not directly to the team). So if you know us personally or feel excited and comfortable to donate through him this year, please contact me at yvetteyeungmd@gmail.com. Otherwise we are appreciative for any and all forms of support you may give to my patients, my family, and to the community!
We hope you can come with your families (including the furry ones) this year!
Yvette Yeung, MD