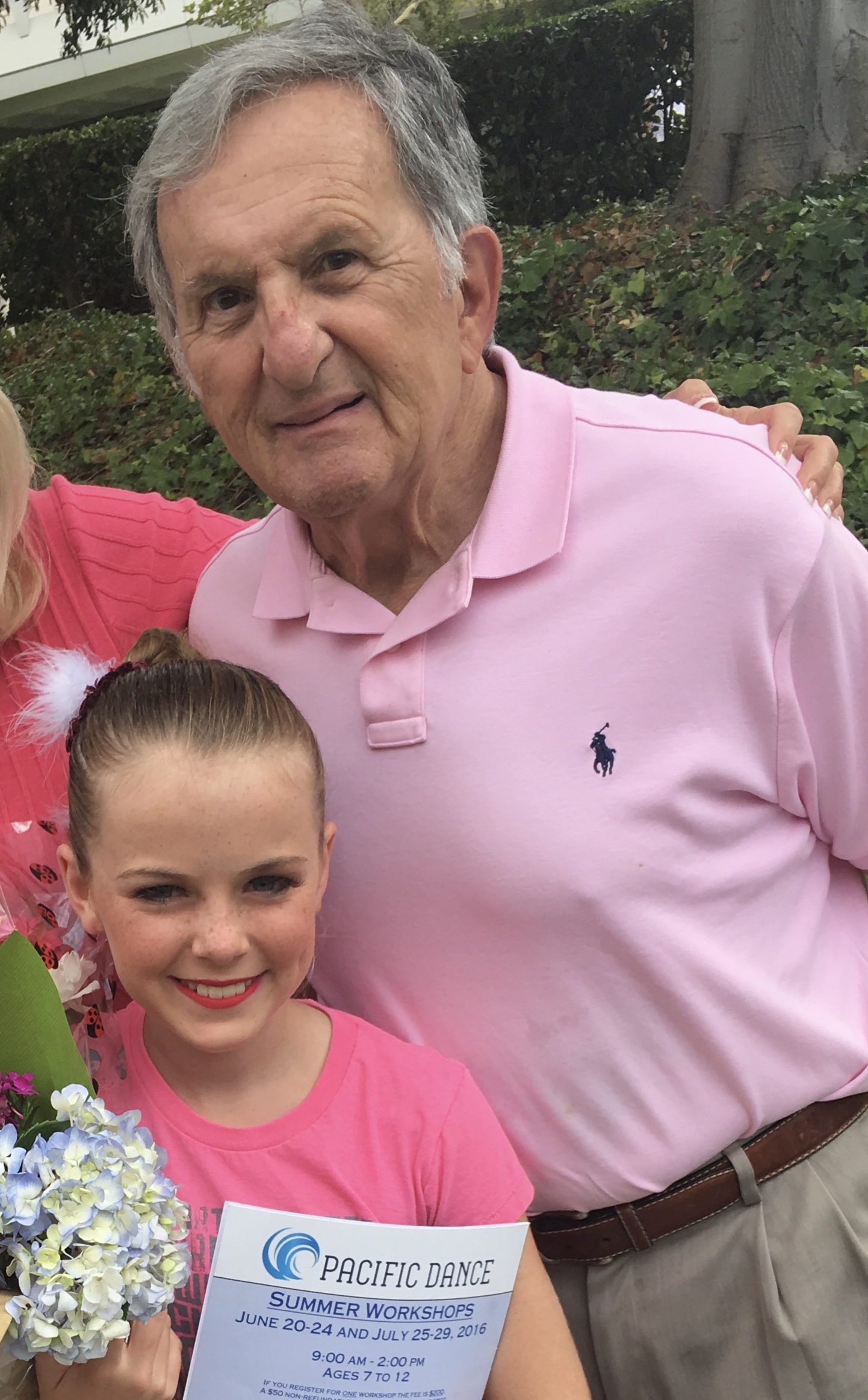 Team Captain
I earned a Moving Day T-shirt!
$1,000 Level Fundraiser
Event:
Friends and Family,
I am participating in Moving Day, in Los Angeles, benefiting the Parkinson's Foundation, on Sunday, October 21, 2018, at the Park Center, Griffith Park.
I am doing this for my Mitzvah project, for my Bat Mitzvah in April 2019. For those who don't know what a mitzvah is, it is a good deed, just in Jewish terms. I am doing this in honor of my Papa who sadly lost his life in June of this year. The disease that I am walking for, Parkinson's, is the disease that took his life way too early on from me, my family, and his friends.
Please consider being a part of my team to walk and raise money, and sponsor me. You and your family are welcome to join me and my loved ones in memory of my Papa. We invite you to walk with us to continue this fight to beat the terrible disease, Parkinson's.
The money that you will be donating is to help find a cure, so that no other families have to endure the pain that I did watching him go. With your help, hopefully one day we can all defeat this horrific disease.
Thank you for helping me reach my fundraising goal to support the vital work of the Parkinson's Foundation.
Why Move for Moving Day?
Did you know that someone is diagnosed with Parkinson's disease every 9 minutes in the United States? No one should have to face Parkinson's alone. That is why the Parkinson's Foundation provides a community of support to give people the resources and help they need to live well with Parkinson's.
Support our mission to help every person diagnosed with Parkinson's live their best possible life now. Your gift will help us fund better research, better treatment and better lives.