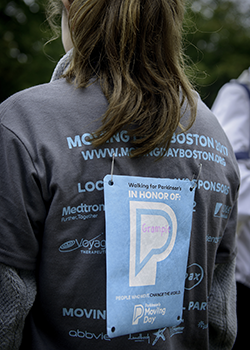 Team Captain
I earned a Moving Day T-shirt!
Event:
My parents and I will be participating in Moving Day, 2018.
This is the first time my family and I have done a walk of any kind together, and this particular one is cause is important to us, as our family has been affected by Parkinson's dis-ease.
Our intention for this day is to walk together, as a family, to support each other in this journey. We are here to walk alongside those who will be physically standing next to us, as well as anyone who has been affected by this dis-ease.
Thank you so much for your donation. It truly means the world.