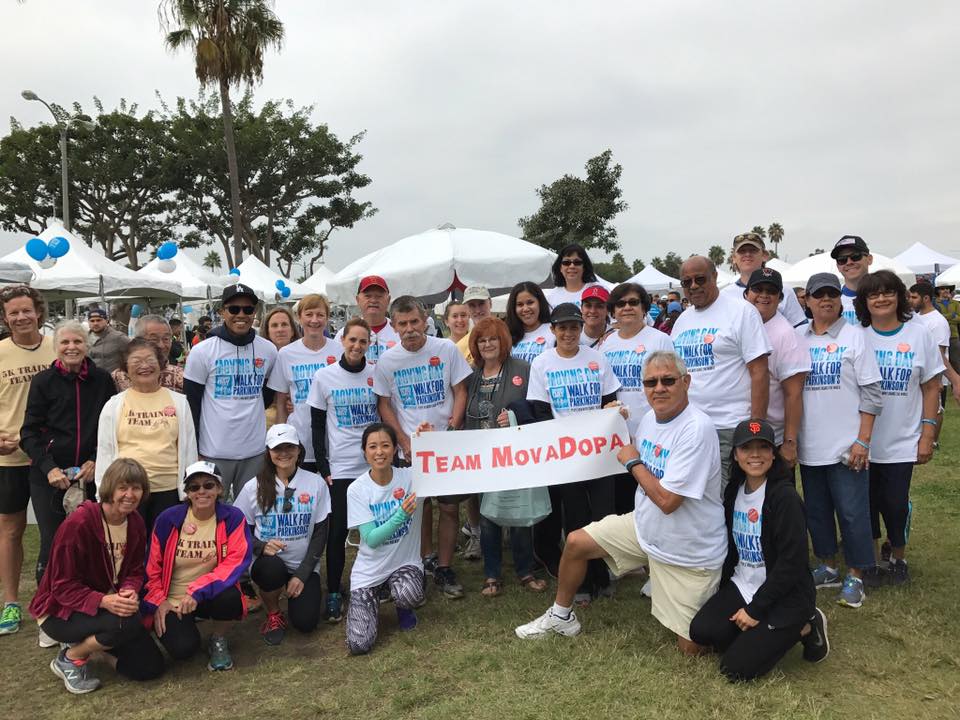 $2,500 Team Champion Level
Event:
WELCOME TEAM MOVADOPA! Open for all to join!
We are a community of interwoven teams who share the common goal of improving each others' quality of life by exercise, support, comraderie, and fun. Welcome 5K Training Team, Soaring for Hope with PD, Incourage PT Boxing Class, Huntington Rehab Tu-Thur Exercise Group, and everyone with parkinson's disease who come from near and far.
If you joined us in prior years, you noticed we had red pins that were a huge hit! This helps us identify fellow MovaDopas. This year the pins and hats (new!) are available for direct purchase from: Zazzle Store . (If link doesn't work, try again in 24 hours)
This is a family event. All ages, fitness levels AND four legged friends are welcome. There is a centralized 'pavilion' with music, activities, and seating for those who prefer not to do the 5K walk.
Team Members
Please select a team member below to make a donation to this team. If you would like to make a general donation to the team, contact us.
Honor Roll
Salesforce match for Gerren Wang