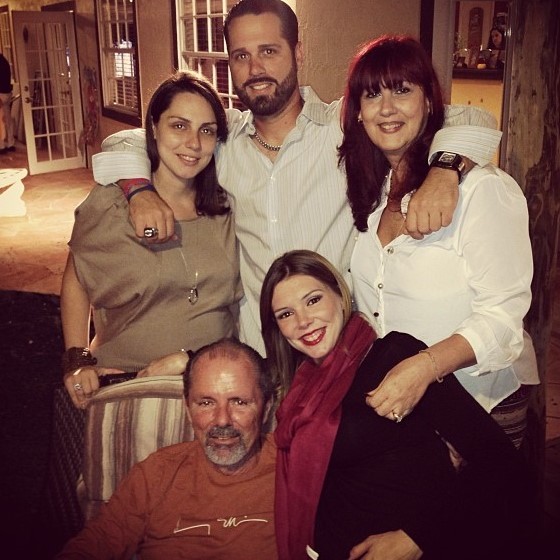 Team Captain
I earned a Moving Day® T-shirt!
Event:
I would like to share with everyone our personal story and struggle with Parkinson's and why it so dear to our family!
On June 30th 2011, my husband was involved in an accident while at work. That was the day our life changed forever. My husband was driving around in a vehicle with no seat belts as a passenger, the driver was forced to take a sharp turn and the door opened and my husband was ejected from the vehicle causing him to hit his head on the ground. I remember getting the phone call that my husband was in an accident and was being rushed to the hospital, for that moment hearing their voice all shaken, my heart dropped. The drive to the hospital, I kept praying please let him be alive, in hindsight, I should have asked for him to be ok.
From that day, my husbands health began to diminish. He lost all desire to live. He began to feel weak, walking stiffly and slowly. He could barely open a bottle of water. We went to so many doctors; ran various test to see what was wrong with him. Through these years, I started to lose who my husband was, he was becoming a different person. He was becoming depressed, he did not want to leave the house, he wanted to end all communication with friends and family.
After years of searching for an explanation, we were finally given the diagnosis of Parkinson's. He began to be treated for Parkinson's. Slowly he regained his strength and his desire to live. I started to get my husband back, he started to have life in him again.
Today, my husband is doing a lot better. There are some days that are better than others, but with his medication and a great support group, I know my husband can become better.We named our team #strongertogether because through all this my kids and I have stood by him reminding him how amazing he is, how much he is needed and how much everyone cares for him. Having his friends and family by his side is one of the biggest reasons why my husband is still here today fighting!
I am participating in Moving Day® Miami , benefiting the National Parkinson Foundation, on Sunday, November 12, 2017.
The event, taking place at Museum Park, will be a fun-filled, family-friendly event for all ages and abilities. We will be able to enjoy a variety of movement activities yoga, dance, Pilates, Tai Chi, boxing, stretching and much more and celebrate the importance of movement in our lives.
Please consider being a part of my team or sponsoring me, and I encourage you to get your friends, family and coworkers involved.
Thank you for helping me reach my fundraising goal to support the vital work of the National Parkinson Foundation.
Why Move for Moving Day?
Did you know that someone is diagnosed with Parkinson's disease every 9 minutes in the United States? No one should have to face Parkinson's alone. That is why the National Parkinson Foundation provides a community of support to give people the resources and help they need to live well with Parkinson's.
Support our mission to help every person diagnosed with Parkinson's live their best possible life now. Your gift will help us fund better research, better treatment and better lives.