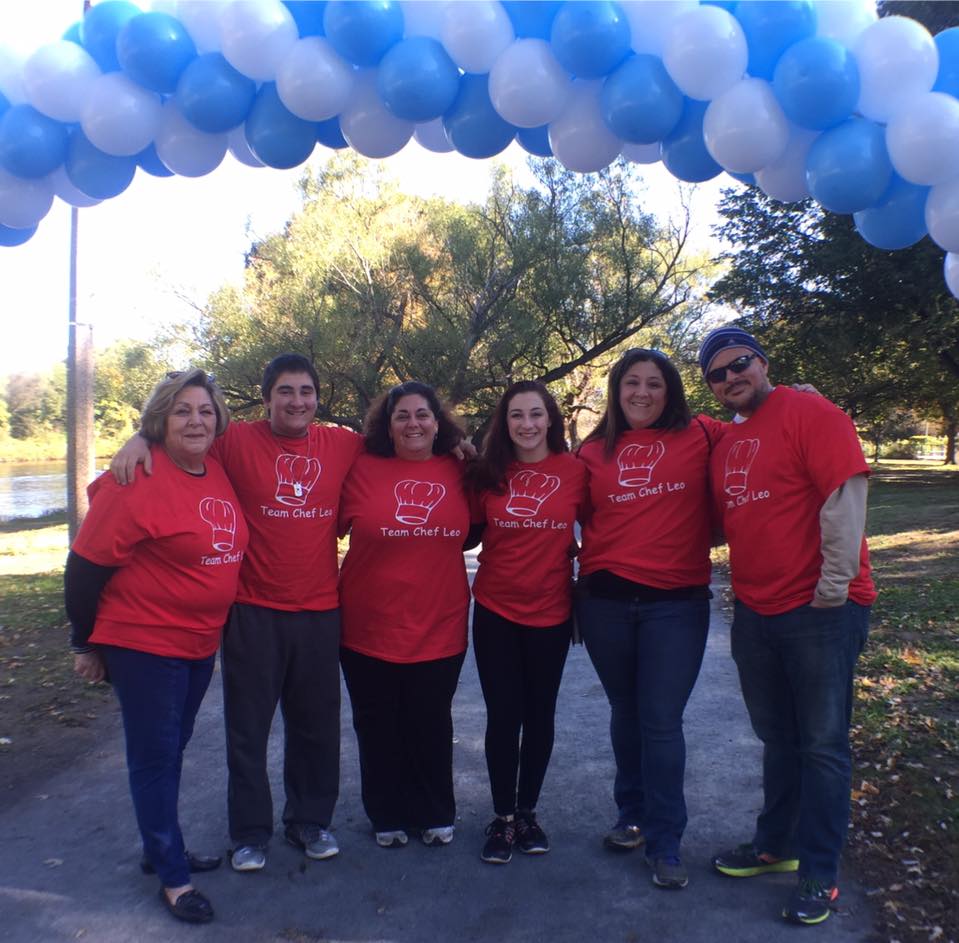 Welcome to the Moving Day page for Team Chef Leo '" in honor and memory of our Dad, Grampy, husband and friend, Leo J. Demko!
In the United States, 50,000-60,000 new cases of Parkinson' s disease (PD) are diagnosed each year, adding to the one million people who currently have PD. Dad was diagnosed with Parkinson' s at the early age of 50, and lived 23 years with the disease. Unfortunately, we lost Dad to his fight against Parkinson' s, but just because Dad can' t fight anymore doesn' t mean that we should stop fighting for a cure so that other families and friends don' t have to go through the same devastation and loss that we experienced.
Parkinson' s Disease IS devastating '" We went from knowing a silly, funny, active and smiling man to someone who we still cherished with all our hearts, but who stopped being able to bike and run around doing projects, and who literally lost his ability to smile. This disease took a toll on our Dad, and us as a family unit.
Dad was in denial about his Parkinson' s for a long time, and when the ease of having control over his body went away, so too did his desire to do the very thing that would keep him healthier longer '" just moving! We tried to get Dad to bike and walk and box, all things that are so very important to Parkinson' s patients, but he felt it was too hard, and he was afraid to try. Now, in memory of Dad, we' ll move for him '" we' ll move to find a cure for Parkinson' s Disease.
Last year, we raised almost $2500 in Dad's memory and it's time to do it again!
Please join or support our team for the local National Parkinson Foundation (NPF) Moving Day® walk, the first nationwide grassroots campaign that spotlights the disease on a national level and gives the chance to raise awareness and funds in our own community. Your support will help NPF continue improving the quality of care for those living with Parkinson' s disease.
'" To become a member of our team please select the 'Join Team' link.
'" To donate or visit a team members personal page please click on their name under the Team Roster.
Thank you for supporting us and the vital work of the National Parkinson Foundation.