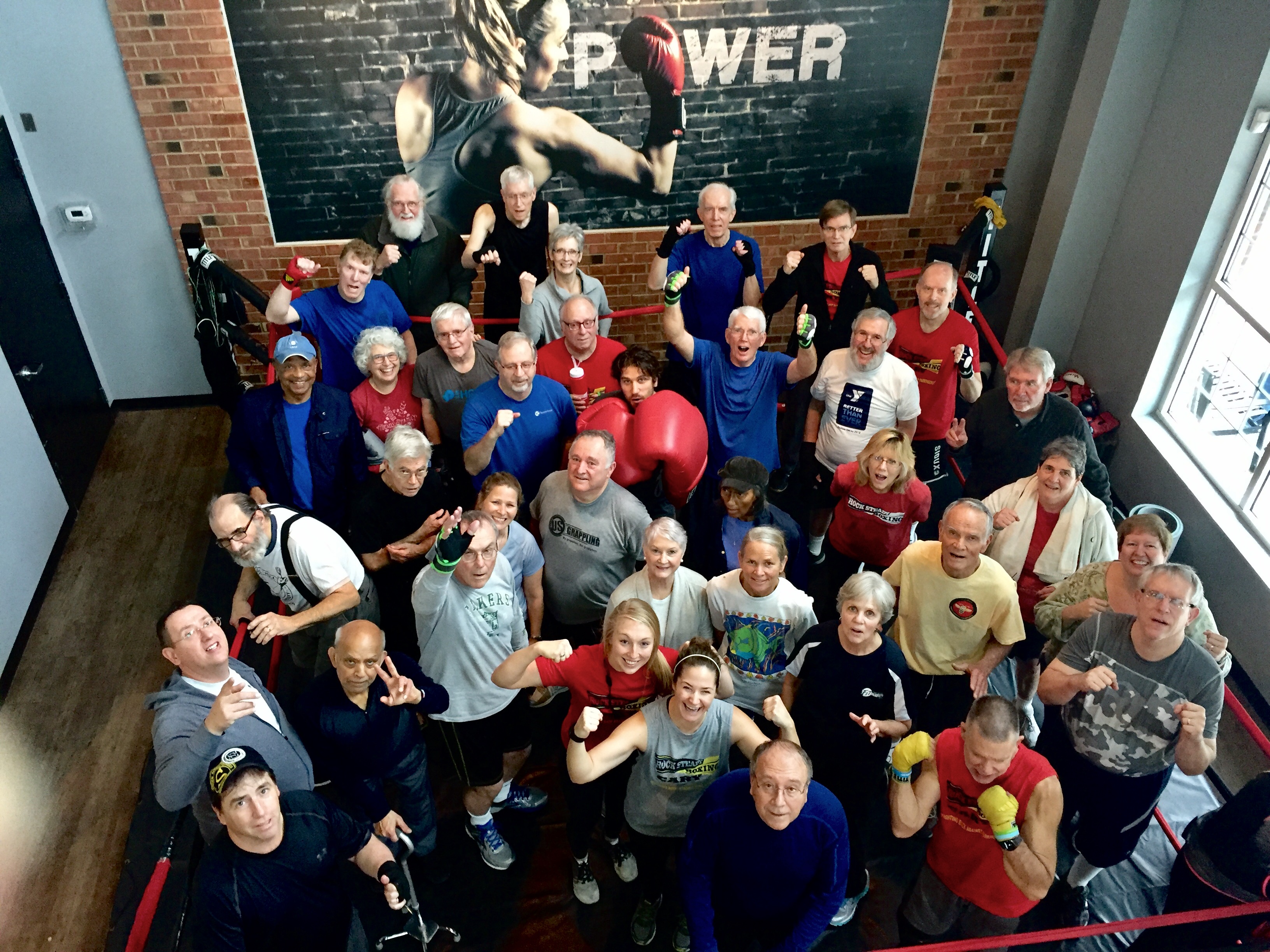 $30,000 Team Champion Level
Event:
Welcome to the Rock Steady Boxing Moving Day® Team Page!In the United States, 50,000-60,000 new cases of Parkinson's disease (PD) are diagnosed each year, adding to the one million people who currently have PD. One of the ways the National Parkinson Foundation (NPF) raises awareness and funds in our community is through the annual Moving Day® walk. Funds from this year's campaign will not only further PD research nationally; it will also help launch resources and community programs for those living with PD right here in the Triangle!
At Rock Steady Boxing, we are learning every day that there are ways in which people with Parkinson's can enhance their quality of life, independence, and even delay the progression of their disease. In our weekly non-contact boxing classes, we literally fight back against Parkinson's as we build power, strength, flexibility, and speed. We are not patients. We are athletes!Join the Rock Steady Boxing team as we FIGHT BACK against Parkinson's disease. You do not need to have Parkinson's or attend our classes to join us! All proceeds will go towards furthering Parkinson's research and community programs nationwide.
To become a member of our team please select the "Join Team" link.
To donate or visit a team member's personal page please click on their name under the Team Roster.
To learn more about Rock Steady Boxing Cary, visit our affiliate page.
Thank you for supporting Rock Steady Boxing and the vital work of the National Parkinson Foundation!
Team Members
Please select a team member below to make a donation to this team. If you would like to make a general donation to the team, contact us.
Honor Roll
Fidelity Charitable / Anonymous
Foundation The Blackorby Charitable Giving Fund
Mike, Katherine and James
Michael, Lisa, Bryce & Clara
Steve and Margaret Compton