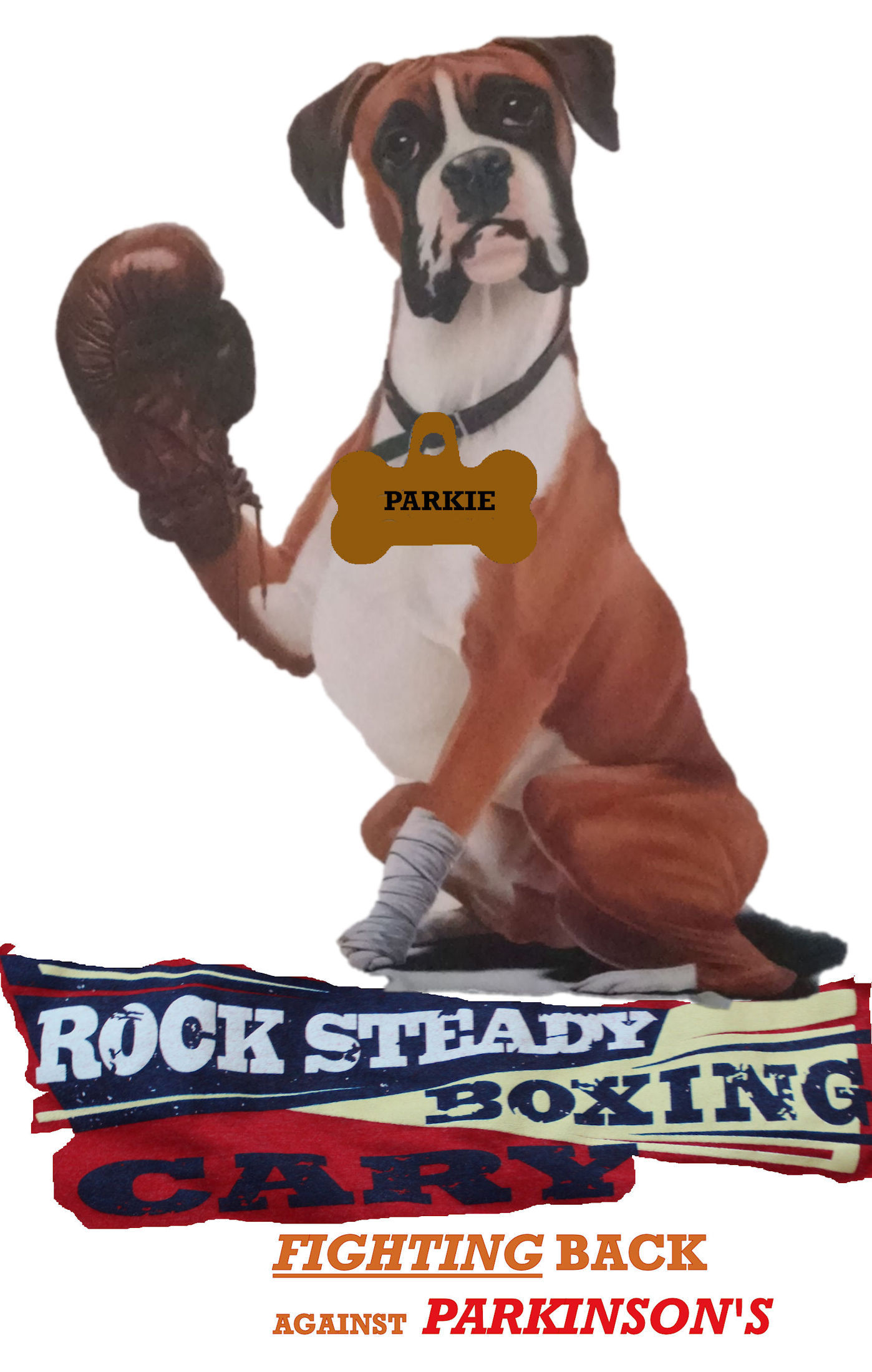 $20,000 Team Champion Level
Event:
Welcome to the Rock Steady Boxing Cary Moving Day® Team Page! You can read my personal page by clicking on my name above
The Rock Steady Boxing team is passionate about FIGHTING Parkinson's Disease, and improving the lives of those who suffer with this disease
The Moving Day event not only raises significant funding (over $1M thus far) which is then used for fighting the disease, it also provides a forum for sponsors and support groups to interact with PD patients and share information and feedback.
In the United States, 50,000-60,000 new cases of Parkinson's disease (PD) are diagnosed each year, adding to the one million people who currently have PD. More people suffer from PD than from MS, MD, and ALS combined.
Please join our team at Dorothea Dix Park for the local Parkinson's Foundation Moving Day walk. Even if you can't, or don't wish to, join the Walk, the event will include a Movement Pavilion, with stations set up for Pilates, Tai Chi, dance, Rock Steady Boxing, and much more. Your support will help us continue improving the quality of care for those living with Parkinson's disease. If you can't join us for the Moving Day activities… join our team anyway…Donate if you can … spread the word to your family, friends, co-workers.. the more the merrier. We very much need to "Extend Our Reach" to broaden our support base and increase our contribution to FIGHTING this wretched disease.
– To become a member of our team please select the 'Join The Team' button at the top or bottom of the page.
– To donate or visit a team members personal page please select from the 'Team Members' list at the bottom of the page.
Thank you for supporting us .
If you need help navigating the website, feel free to contact me at jimblackorby@gmail.com or via phone at 919-244- 3739.
Regards,
Jim
Team Members
Please select a team member below to make a donation to this team. If you would like to make a general donation to the team, contact us.
Honor Roll
Barnack Family Donor Advised Fund
John & Linda Charlesworth
Mr. & Mrs. James Blackorby
Bob Trullinger/Julia Daniels
Michael, Lisa, Bryce, & Clara Beery
Gerard Pisani & Dwight Tintle
Mr. John 'Captain John' Manifold
Gregory Paul Geheb & Family
The T. Rowe Price Program
William and Cynthia Leslie
Mrs. Nancy Sather Locklin
Linda and Quentin Bondurant
Miriam & Randy Youngquist-Thurow
Georgia Springer and Bill Finger
Matt, Laura and Jemma Dallas