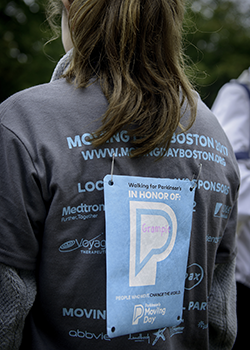 I made a personal donation!
I earned a Moving Day T-shirt!
$500 Level Fundraiser
Event:
Dear Family and Friends!
I am again participating in Moving Day® Rochester, NY, benefiting the Parkinson's Foundation Greater Rochester Chapter, on Sunday, September 30, 2018 at Monroe Community College.
It has been a very "up and down" year for me and my family but through the support of friends and family we are still going forward with this year's Moving Day fundraiser. As most of you know, this is a very personal charity as I live with this disease everyday. I continue to have a positive outlook for my future and that through all of your donations, better therapies and even a cure can be found!!
Please consider being a part of my team or sponsoring me. I really appreciate every dollar that is donated!
Thank you for helping me reach my fundraising goal to support the vital work of the Parkinson's Foundation.
Judy Moseley
Support our mission to help every person diagnosed with Parkinson's live their best possible life now. Your gift will help us fund better research, better treatment and better lives.