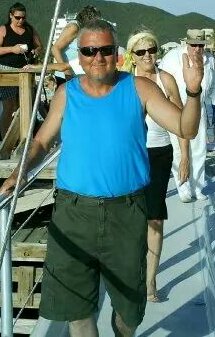 I made a personal donation!
I earned a Moving Day T-shirt!
Event:
It's that time of year again. This year marks 6 years since my dad left us. His passing is still painful and I miss him every day His body suffered from Parkinson Disease and was slowly taking the man we knew away. I'm thankful he didn't have to endure more than he did. Parkinson is a debilitating disease that strips men and women of their abilities and dignity. Please consider donating as I walk to help find a cure. Thank you.