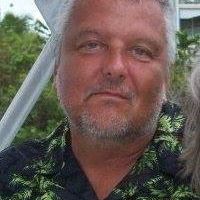 It has been 6 years since losing my grandfather, David Coachman. I miss him everyday. My grandfather had Parkinson's Disease. Parkinson's Disease is a disorder in the central nervous system that affects nerves cells in the brain that produce dopamine. Parkinson's Disease affects things such as the motor system.
In memory of my grandfather, my family and I are participating in Moving Day® Rochester, NY, benefiting the Parkinson's Foundation Greater Rochester Chapter, on Sunday, September 30, 2018 at Monroe Community College.
Please consider donating as my family and I walk to help find a cure. Thank you!