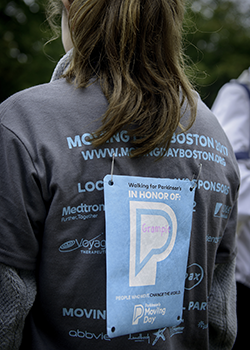 I made a personal donation!
I earned a Moving Day T-shirt!
Event:
I am participating in Moving Day® Rochester, NY, benefiting the Parkinson's Foundation Greater Rochester Chapter, on Sunday, September 30, 2018 at Monroe Coummunity College.
The event will be a fun-filled, family-friendly event for all ages and abilities. We will be able to enjoy a variety of movement activities yoga, dance, Pilates, Tai Chi, boxing, stretching and much more and celebrate the importance of movement in our lives.
Please consider being a part of my team or sponsoring me, and I encourage you to get your friends, family and coworkers involved.
Thank you for helping me reach my fundraising goal to support the vital work of the Parkinson's Foundation.
Honor Roll
The Christner Family, Anne,Jim & Sarah