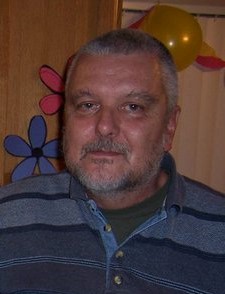 I made a personal donation!
I earned a Moving Day T-shirt!
Event:
I am participating in Moving Day® Rochester, NY, benefiting the Parkinson's Foundation Greater Rochester Chapter, on Sunday, September 30, 2018 at Monroe Community College. My husband, David, suffered from Parkinson's Disease. Please consider a donation to find a cure for this horrible disease.
Why Move for Moving Day?
Did you know that someone is diagnosed with Parkinson's disease every 9 minutes in the United States? No one should have to face Parkinson's alone. That is why the Parkinson's Foundation provides a community of support to give people the resources and help they need to live well with Parkinson's.
Support our mission to help every person diagnosed with Parkinson's live their best possible life now. Your gift will help us fund better research, better treatment and better lives.