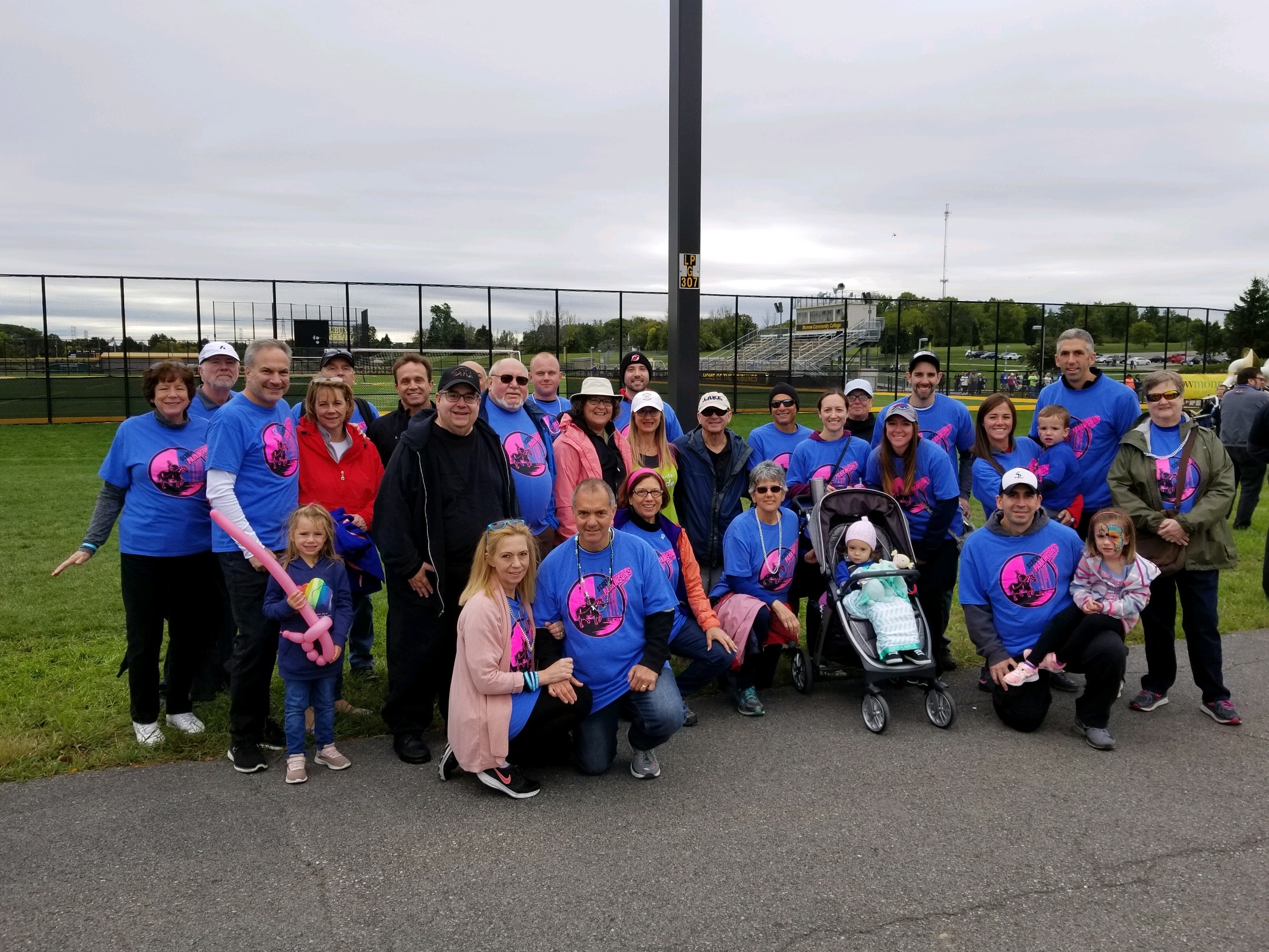 $1,000 Team Champion Level
Event:
Welcome to the Cali's Crusaders 2019 Moving Day® Team Page!  This year marks our fourth consecutive year participating in this amazing event!  Moving Day helps raise awareness of Parkinson's Disease and raise funds to support local programming as well as medical research. Last year, Cali's Crusaders was unofficially the biggest team at Moving Day with 32 walkers!  For the past three years in a row, Cali's Crusaders have finished among the Top Ten Fundraising Teams!  In 2018, Cali's Crusaders raised $4,005.  Our goal for 2019 is to raise $5,000 (or more)! Join Cali's Crusaders for the Parkinson's Foundation Moving Day walk, the first nationwide grassroots campaign that spotlights the disease on a national level and gives the chance to raise awareness and funds in our own community. Your support will help us continue improving the quality of care for those living with Parkinson's disease including my husband, Ray Cali, – To become a member of our team please select the 'Join The Team' button at the top or bottom of the page. – To donate or visit a team members personal page please select from the 'Team Members' list at the bottom of the page. Thank you for supporting Cali's Crusaders and the vital work of the Parkinson's Foundation Greater Rochester Chapter. Love and Peace, Tina Westhoff-Cali, Team Captain
Team Members
Please select a team member below to make a donation to this team. If you would like to make a general donation to the team, contact us.